The inhabitants of Amsterdam are skating on the frozen canals.
Such joy they experienced long ago.
In Moscow, not too little rivers and canals, but this holiday we somehow do not.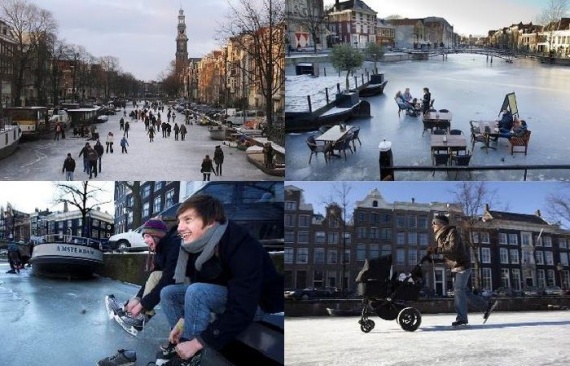 1. Cafe on an icy river.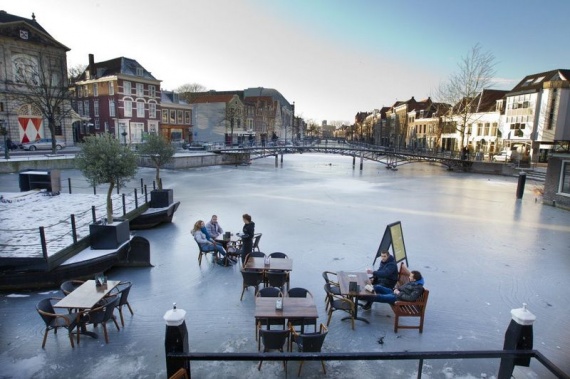 2. Push Along the people on the frozen Prinsengracht canal in Amsterdam.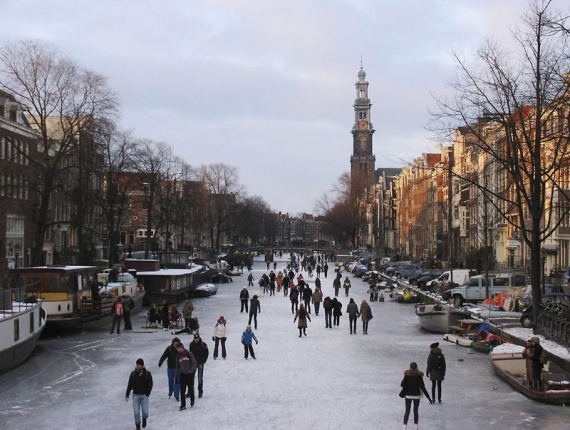 3. Child sledding.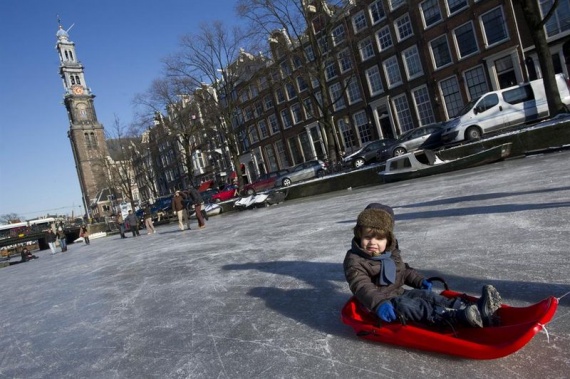 4. Man with stroller skating on the frozen Keizersgracht canal in Amtsredame.