Everyone loves to skate. Ice comes to our vitality, improves mood, hardens the body and helps to maintain good physical shape. And you ever wondered how they get there? Today we delve into the history of the origins of skates and take a look at their evolution since the introduction to the present day. Skates - one of the oldest human inventions, very popular in the modern world. They take a prominent part in the world of professional sport, and in the daily lives of millions of enthusiasts enjoy some fresh frosty air.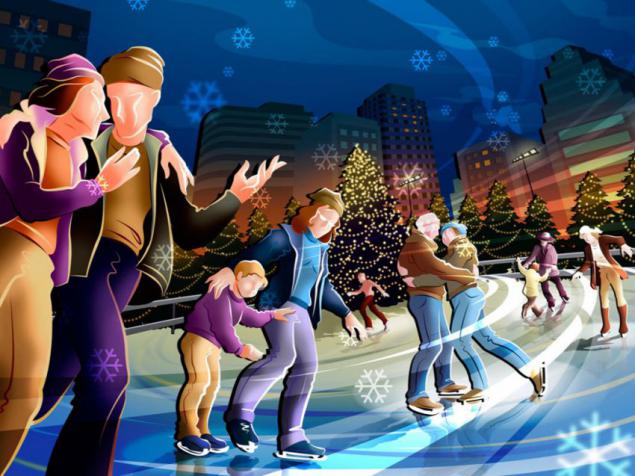 It is believed that the first happy owners of horses were Cimmerians - nomadic tribes who lived 3200 years ago in the northern Black Sea coast. They tied the feet of animal bones. As did many other nations, including our ancestors, for many, many centuries.
From the 13th century, horses were a man means of transportation across frozen rivers, lakes and channels in the Nordic countries. Even then, the Dutch began to make skates, consisting of a wooden base, into which the metal strips. These skates straps attached to the shoes. (Photo: skates that time with a modern edge.)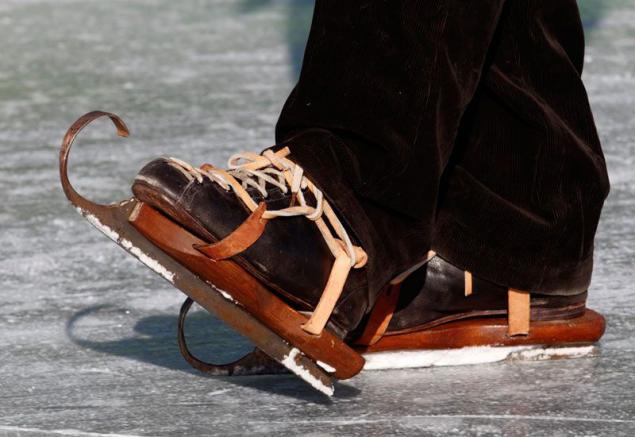 On the work of Dutch artist Hendrick Avercamp, written in the early 1600s, is clearly visible, as not only the ice skating move, but already playing some game with sticks in their hands. Such Holland Peter I saw during his famous trip to Europe, from which among other innovations he brought to Russia and skates, permeated Dutch folk fun.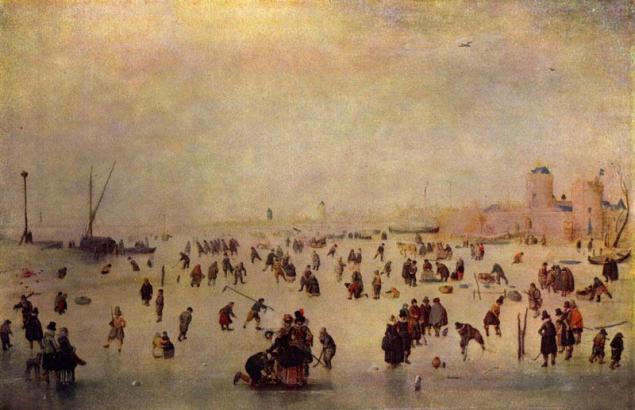 But already today the Dutch skate and play hockey on the frozen canals of Amsterdam, continuing the tradition of their ancestors. As if he had not passed since 400 years already!