Interesting pictures leisure some Russian players who post their photos in Instagram.
Alexander Kokorin "Dynamo" Moscow
In addition to already become canonical photo report on the trip with Pavel Mamaev in the United States, Kokorin feel free to post at all sorts of football and jokes, including about his unsuccessful voyage in Makhachkala. In addition, you can see that Kokorin, for example, partial to T-shirts Givenchy and the Spanish "Barcelona". In the club, as it turned out, he had chosen for himself ninth number and spoke with Lionel Messi on this score.
Fedor Smolov "Dynamo" Moscow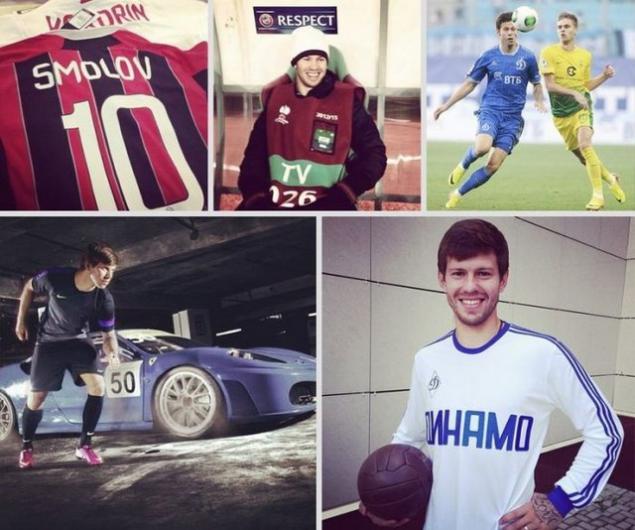 Consistently misses the composition of "Anji" last season, Fedor resin apparently worked with the television crews on Europa League matches, since half the photos of his "instagrama" - Scenes from the football field. The rest of the page is devoted to his beloved girl and Victoria. When we go in a good mood, resins like to share with subscribers images of favorite pair of sneakers or platelets.
Pavel Mamaev "Krasnodar»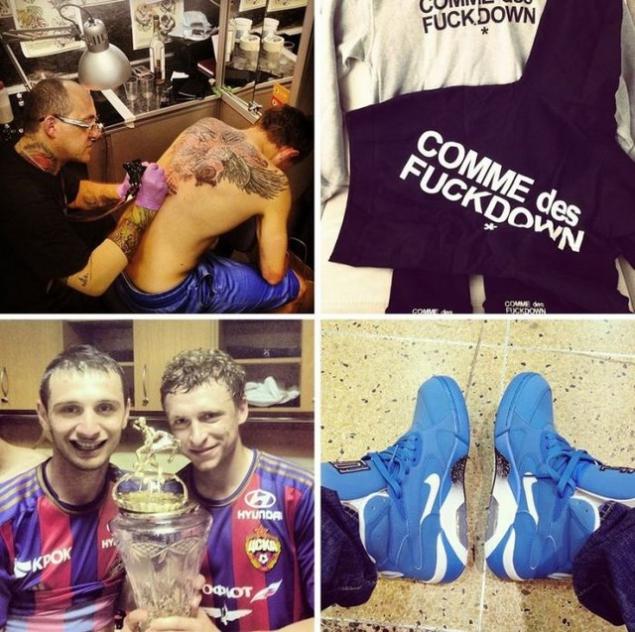 "Instagram" Paul could easily illustrate all our stuff about tattoos - pictures clogged with sleeves and backs there are literally through time. In addition to this Mamaev clearly experiencing weakness for basketball and black guy who is constantly photographed in their journeys. The most mysterious picture of Paul - a portrait of his grandfather Hassan signed "Eternal Memory ...».
Vyacheslav Malafeev «Zenit»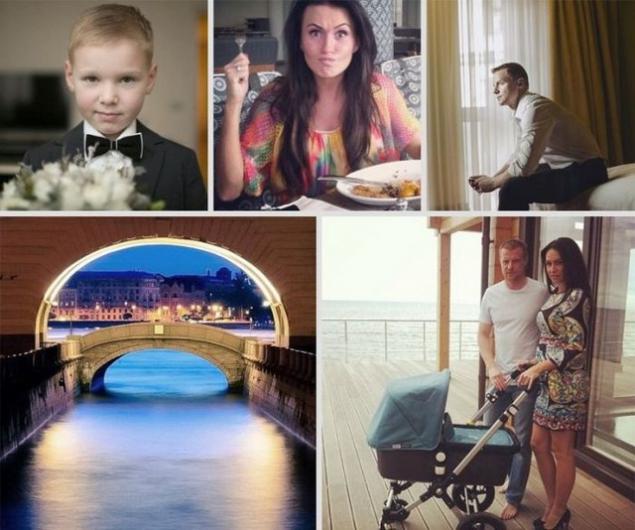 Page Vyacheslav Malafeev - logical complement launched this summer reality show "Malafeeva", which focuses on family life goalkeeper "Zenith". I think his "instagram" could become a real treasure for people to update the Content magazines StarHit or "7 Days": family photos within-hearts, fishing in the country and the harsh portraits of himself in home interiors.
Anton Shunin "Dynamo" Moscow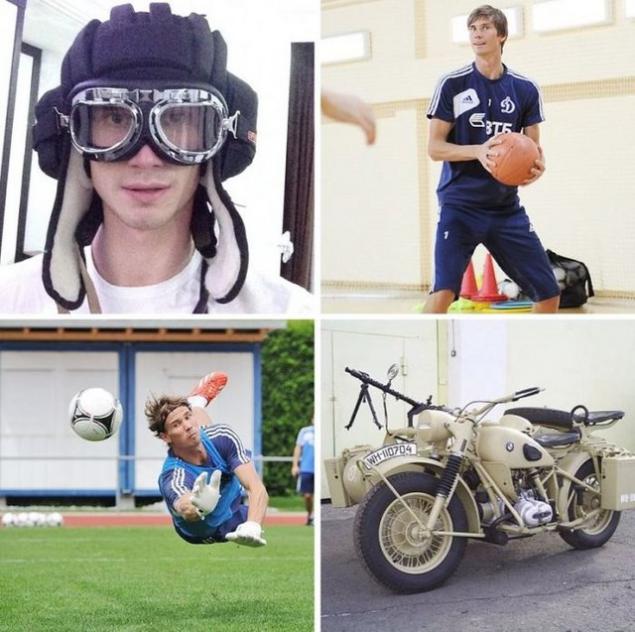 Young Dynamo goalkeeper has a passion for motorcycles, traveling, and periodically tries himself as a basketball player. Perhaps inspired by the experience of his colleague, Peter Cech, recently Anton got a helmet soldiers. More photos by Anton devoted girlfriend and no easy goalie share.
Diniyar Bilyaletdinov «Spartak»