15 pictures of ghosts, the authenticity of which could not doubt even professional experts.
In 2008, my wife and I were vacationing in Normandy and visited the old cemetery and the ruins of the cathedral in Grenier. I made a single image of a marble slab with the names of US Marines and French citizens who died in this place in 1944. The picture was taken with a digital camera, and I did not watch it until he returned home to Canada. To my surprise I saw on my right hand figure of the soldier.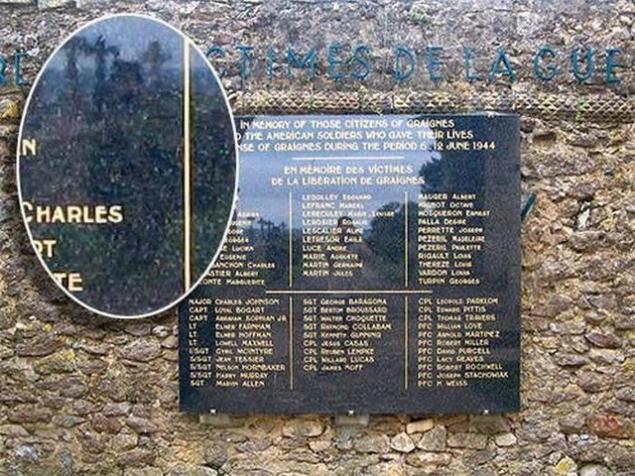 This photo was taken on the day of the wedding of my aunt. It was in 1942 and photographers to shoot the newlyweds a simple box-type camera. What could it be? Illusion (Pareidolia)? Elaborate hoax? Or really, a real ghost?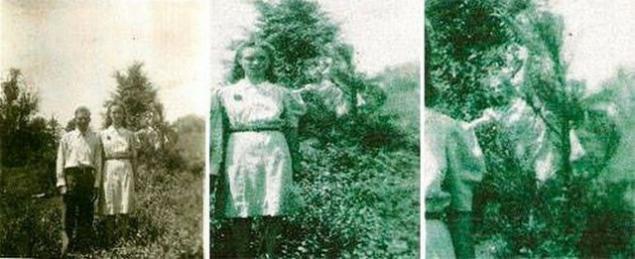 This photo was taken a few weeks ago, when my friends and I got out into the countryside. From behind one of us, it seems, looks a little boy. When I took this picture, he was not there - only seven of us, including me.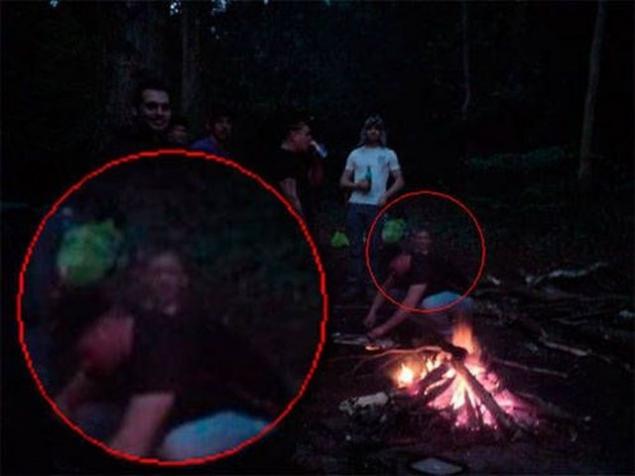 This is a photo I took while traveling in East Texas. The photo did these three strange figures in the black. Who's that? Aliens? Ghosts?
"This is a photo of the hotel Stanley. In one of the windows visible translucent figure of a little boy. It is interesting that people who are at about the same distance from the camera can be seen clearly. A boy like a shadow, while the window is open. I was so intrigued that I contacted the hotel. There I was told that on this day in this room was registered only one man who came to the conference ».