District №9 (District 9) - When the aliens arrive on Earth and ask for help, do you refuse them. You give them a piece of land so that they could wait out there as long as their ship is repaired. But 20 years passed, and none of them is not going to fly anywhere. They look like beetles multiply rapidly, trade in weapons in exchange for food, and the district №9 quickly turns into a ghetto. What to do in such a case? The authorities have decided on the relocation of aliens to another area, but nobody is going to move. In order to do everything according to the law in the area of ​​№9 sent a representative government Vicus van der Merwe (Sharlto Copley), with support from a group of special forces.
US 2009
Director: Neill Blomkamp
Cast: Sharlto Copley, Jason Cope, Nathalie Bolt et al.
Produced by Bill Block, Philippa Boyens, Carolyn Cunningham,
Operator: Trent Opalok
Writers: Neill Blomkamp, ​​Terri Tatchell
Composer: Clinton Shoter
Premiere: August 13, 2009
Budget: 30,000,000 $
Posters for the film: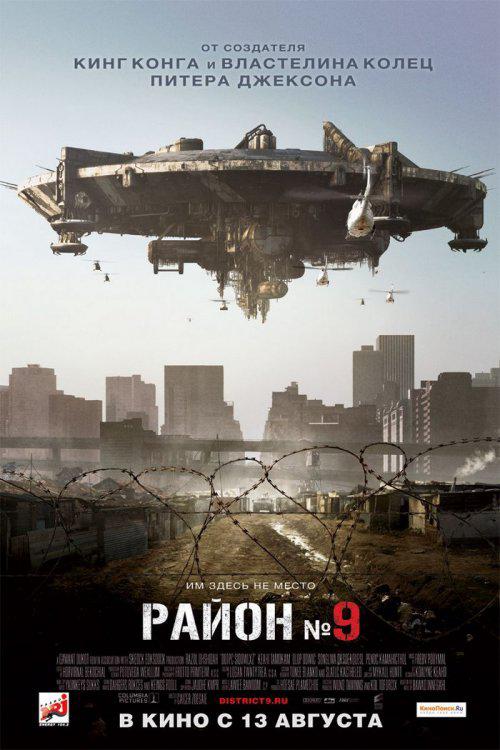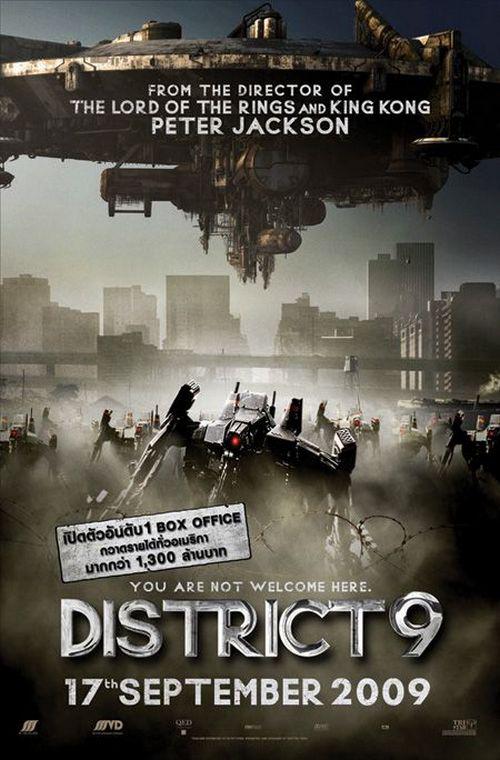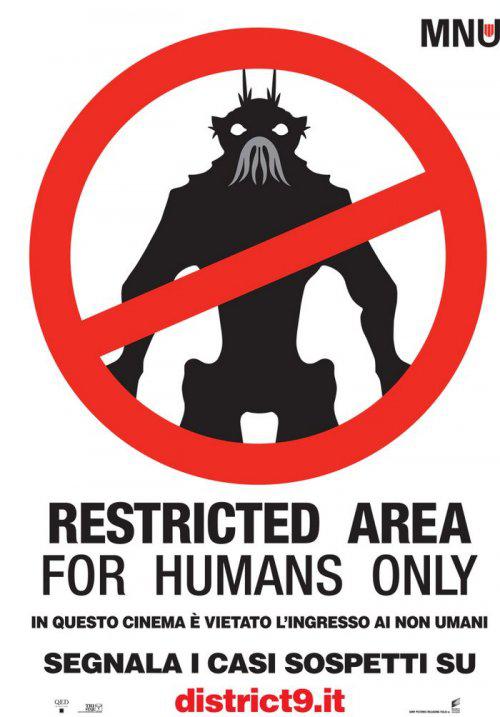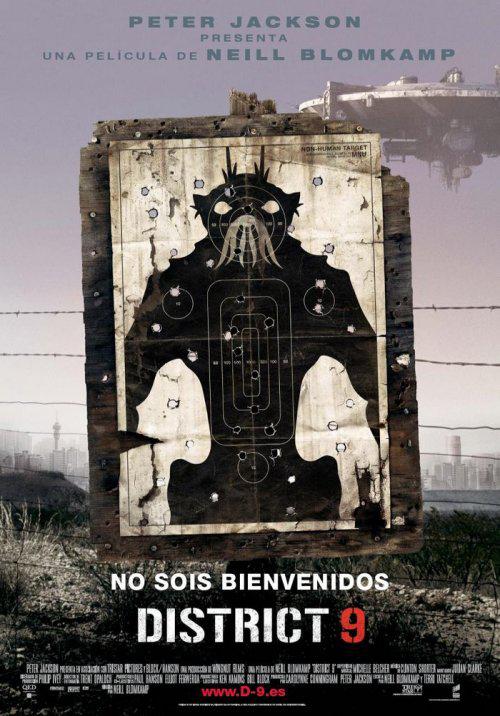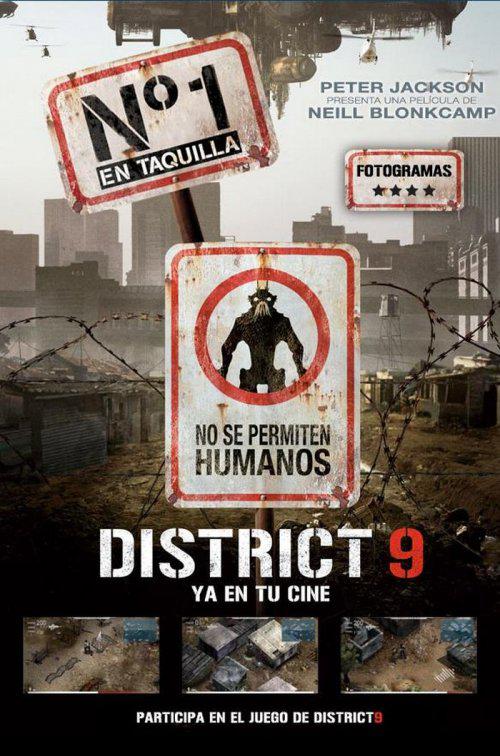 Stills: