After the first match of the Super Bowl, which andalusiytsy gained quite convincing victory 3-1, the question about the winner was quite contentious.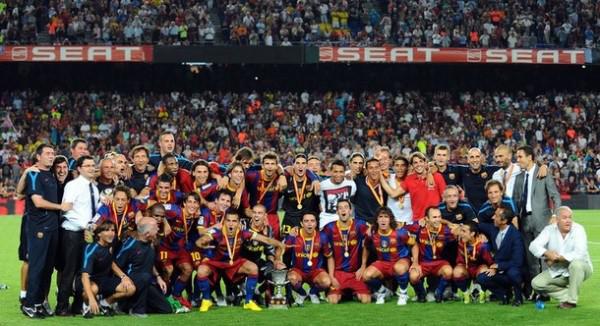 But wards Josep Guardiola proved that not for nothing are the strongest club in Spain at the end of last season. The match immediately showed a clear advantage "blue garnet" over the opponent, who flatly refused to go on the attack. This is not surprising, because in front of the "Seville" was all alone Jesus Navas. Couch guests left warming the bench of three players focused on attack: Kanoute, Luis Fabiano and Renato.
The Catalans did not shelve solution of the problem and already after 14 minutes went ahead. A goal was scored by Pedro and the defense forces, "Seville" Konko, cut cross "barsyuka" into his own net. There was only 14 minutes, because the fans of "Barcelona" only believe in a positive outcome of the match.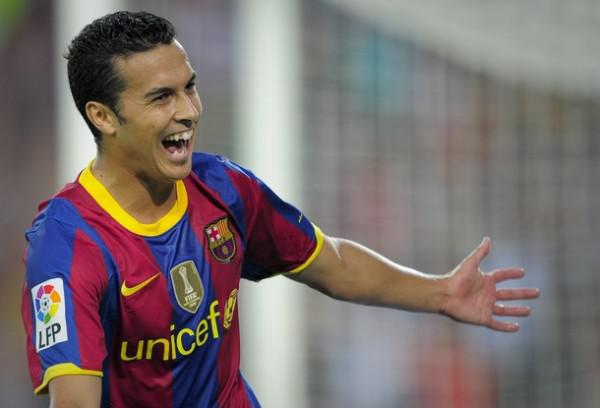 And after a little more than 10 minutes, Lionel Messi (Lionel Messi) opens an account to the goals in the new season. Xavi Hernández (Xavi) habitually found the Argentinean diagonal cross. Leo did not blunder, throw Palop.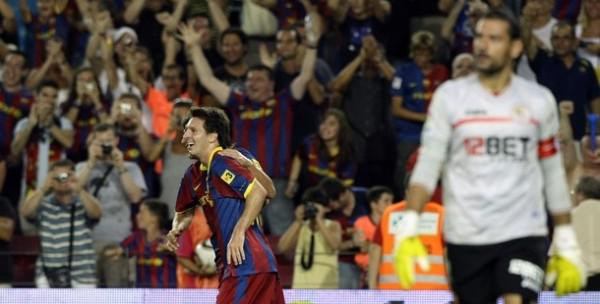 One minute before the end of the first half, Leo issued a double. This time he was assisted by Dani Alves.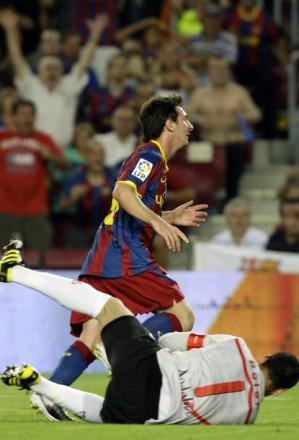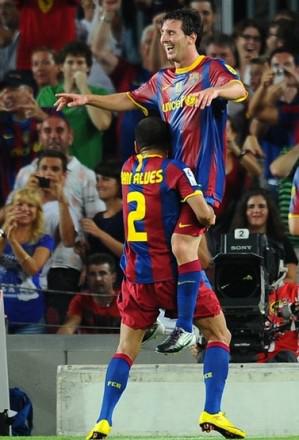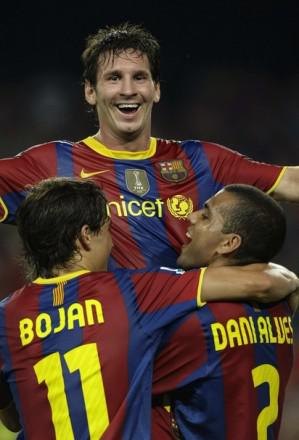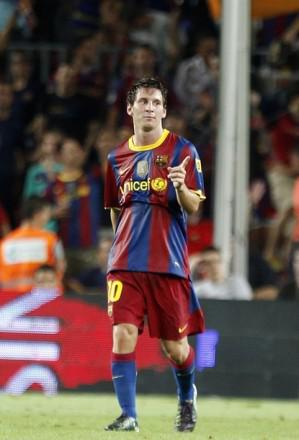 In the second half, "Barcelona" has got a relaxed and continued to play solely for fun. After 57 minutes, Guardiola made a double substitution, releasing a long-awaited and Andres Iniesta David Villa (David Villa), to which the crowd immediately weighed noisy advances.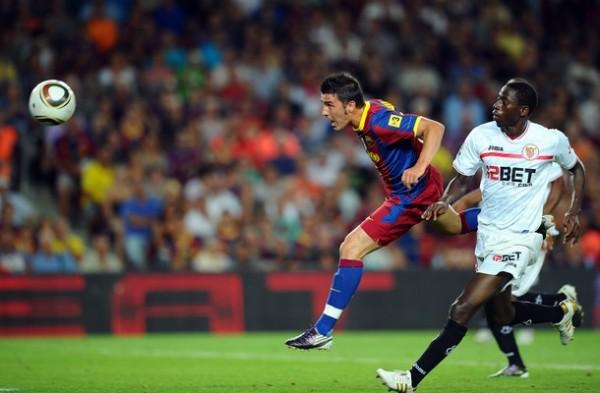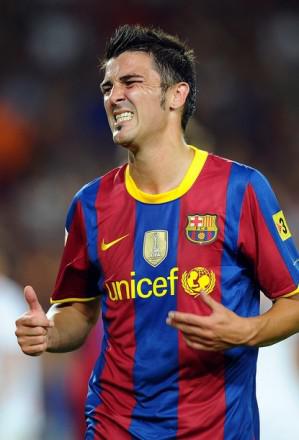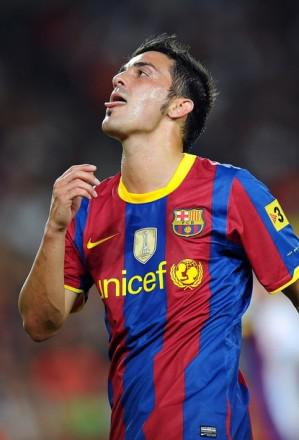 And he did not blunder. It was with him began trehhodovka, resulted in a goal. Passing on Iniesta (Iniesta), and then pass into a chic ball towards Leo designed the first hat-trick of the season.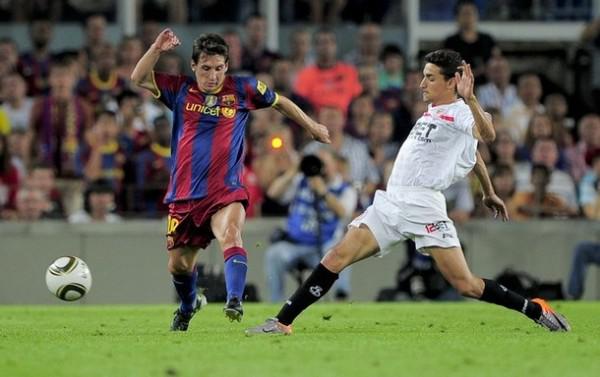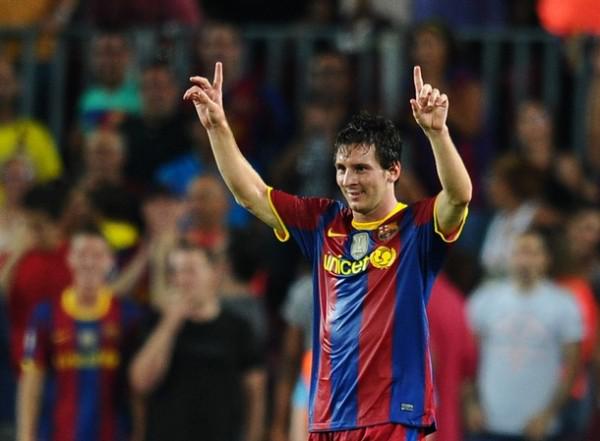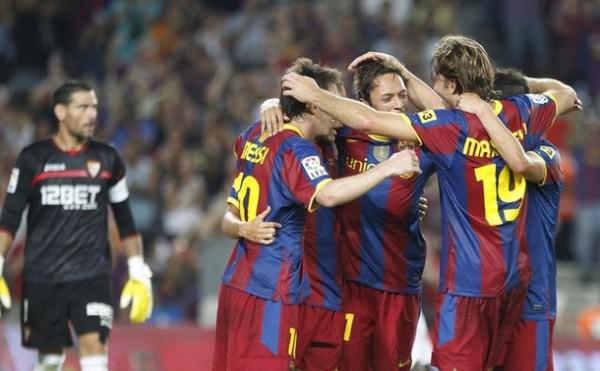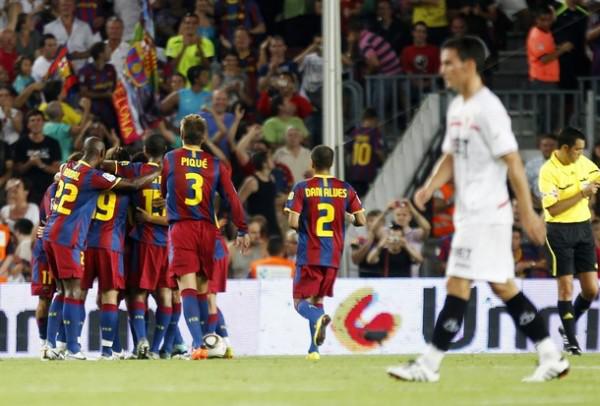 This, in fact, and the match ended. "Barcelona" won his first trophy of the season, with what and congratulate the club and its fans!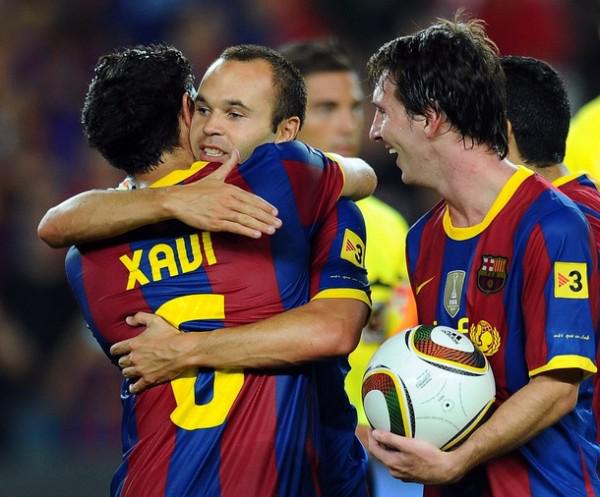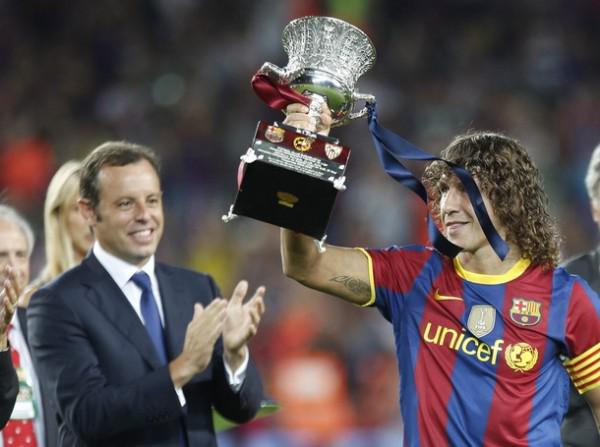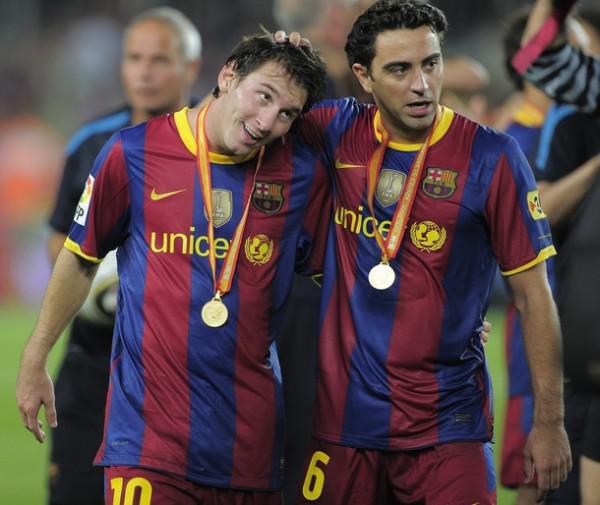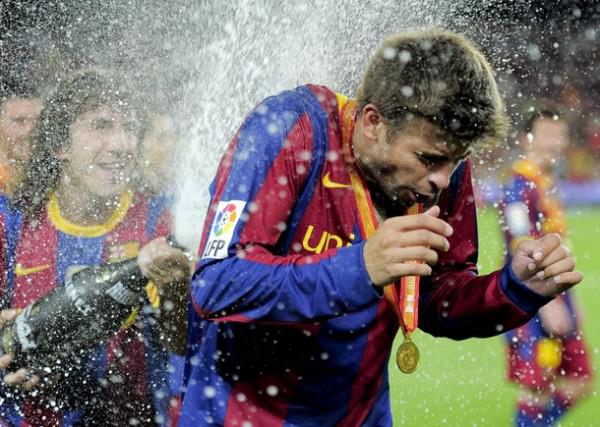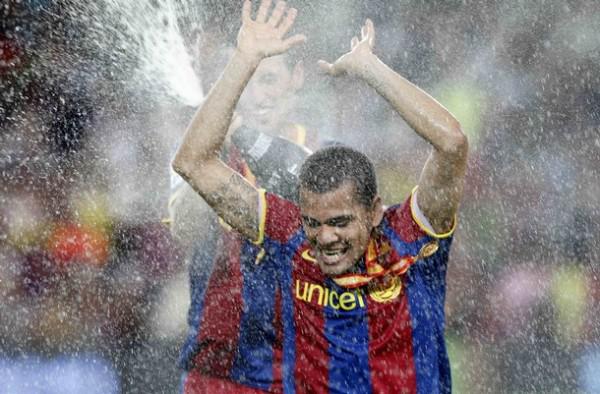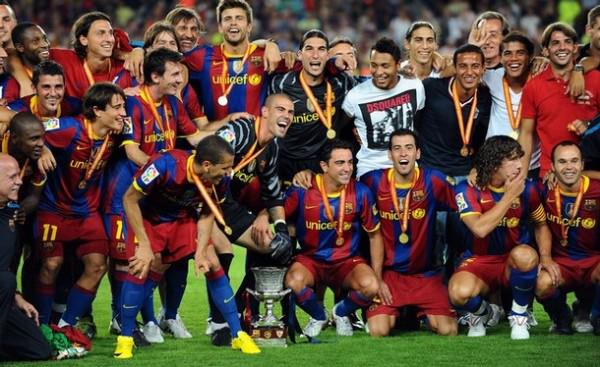 Photo: Getty Images, Reuters
Barcelona - Sevilla 4: 0
Goals: Konko, 14 (own goal), Messi, 25, 44, 90
Lineups:

Show / Hide tekstBarselona: Valdes, Alves, Pique, Abidal, Maxwell, Busquets, Keita, Xavi (Adriano, 88), Pedro (Villa 57), Bojan (Iniesta, 57), Messi
Sevilla: Palop, Dabo, Konko, Escude, Navarro, Navas, Romaric (Cigarini, 62), Zokora, Capel (Fabiano, 62), Alfaro (Perotti, 62), Negredo