Tuesday marked the beginning of the decisive matches in the Champions League Cup, shares antiprotesta in Moscow, protests in Athens and Manila and unusual hairstyles in Seoul. There were Santa Claus, Muslims, snake charmer, but it later.
Newfoundland dog carries the cart with Christmas tree in Dalby, Northern England.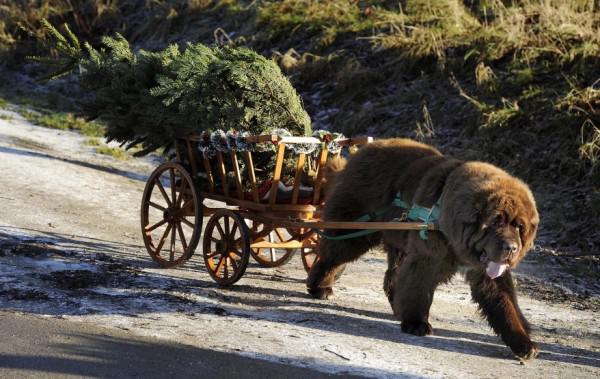 Snake Charmer stands in Colombo, Sri Lanka.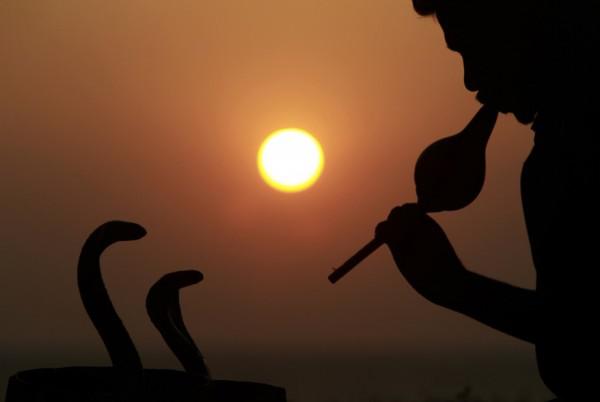 Not quite understandable reaction in the slums of Rio de Janeiro, where the Brazilian police conducted a sweep for drug trafficking throughout November. There are no more drugs? Or, on the contrary, there only remains?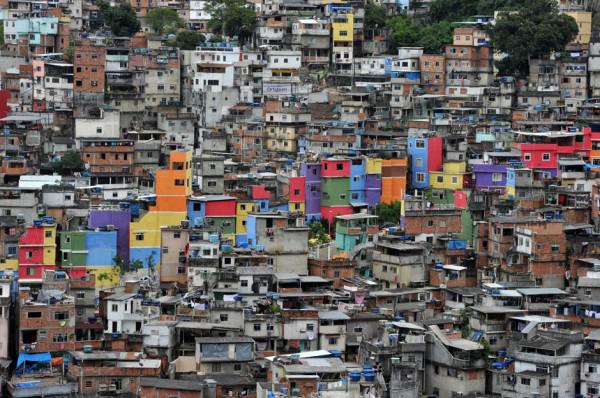 According to recent figures, the UK Christmas sales beat all records passivity buyers. Visual confirmation in one of the shopping centers in Bristol.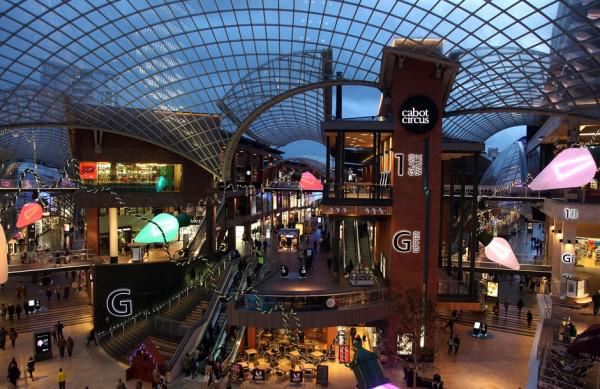 Shiite Muslim pilgrims gathered in the square before the temple of Imam Hussein, in whose honor the festival is now celebrated Ashura Karbala, Iraq.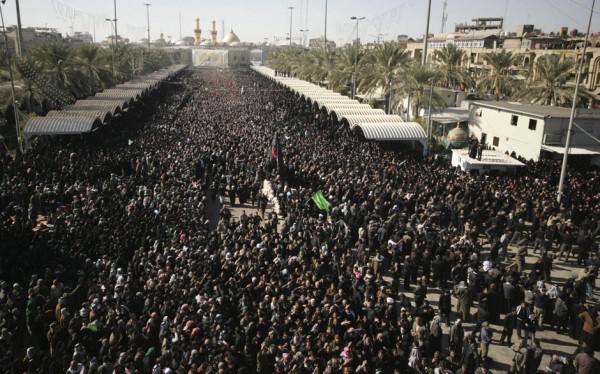 Spitting fire by Sunni Muslims celebrating the festival of Ashura, Karachi, Pakistan.
Polish kids trying to catch the sweets for spreading within the Congress of Santa Clauses, Shimbarok.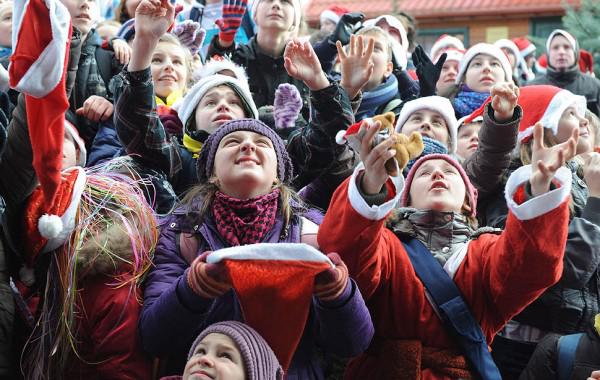 Central Tree of Lithuania in Vilnius Cathedral Square.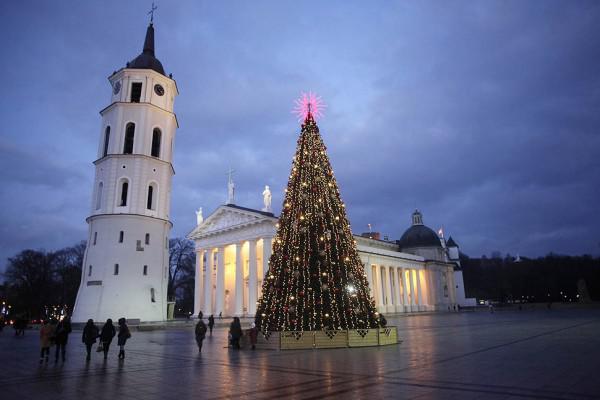 Beijing airport worker cleans windows wipes. Because of the fog dozens of flights to the Chinese capital were canceled.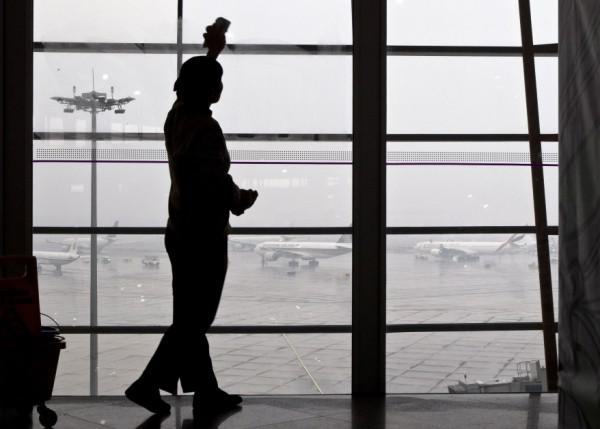 Life in pineapples to fruit traders in Quezon City, Philippines.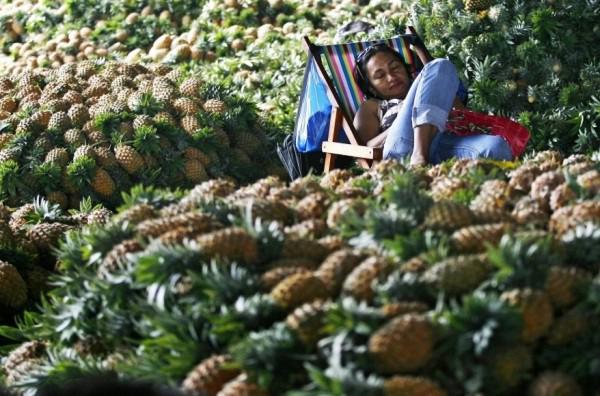 Spanish officer takes part in the raising of the national flag to celebrate the 33th anniversary of the adoption of the new Constitution, Madrid.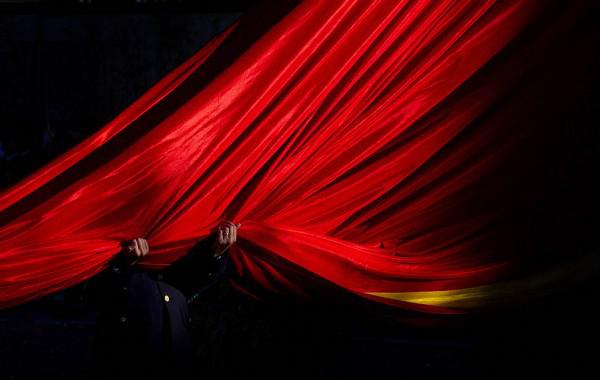 Hundreds of volunteers dressed as Santa Claus today participated in actions of distribution of gifts to orphans in orphanages in and around the city of Seoul, South Korea.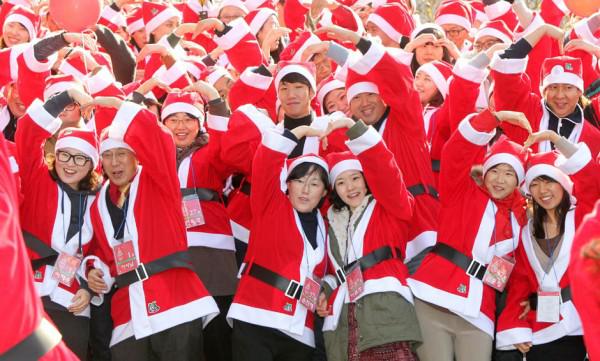 Kosovars to build a business center in the Serbian town of Drenash.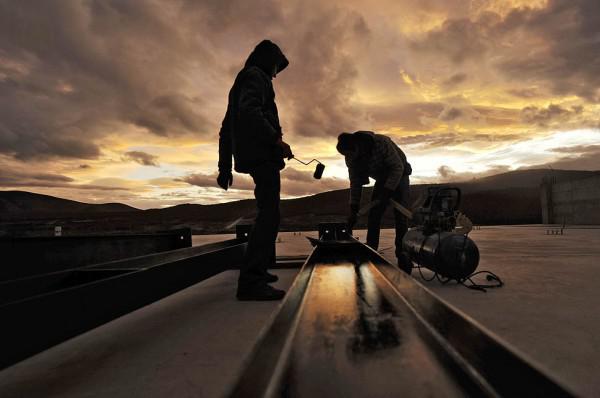 In Moscow today, driven young people participated in demonstrations supporting the current government, Manezhnaya Square.
Even Darth Vader came to "Manezhku" support of Vladimir Putin and Dmitry Medvedev.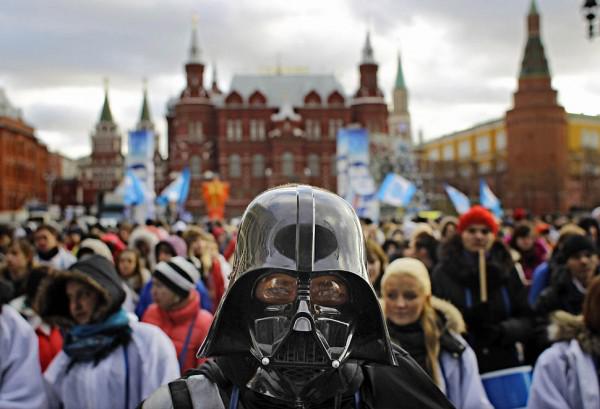 Greek demonstrators threw Molotov cocktails at riot police near the parliament building in Athens, Greece.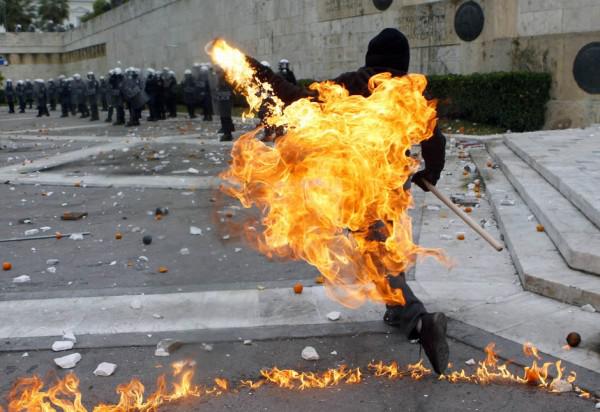 Philippine youth, inspired by the US action "Occupy ..." tried to take a piece of Manila. It did not happen. Water cannons to disperse.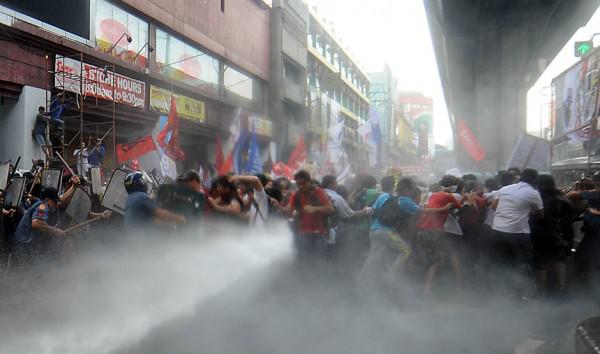 Players of FC "Marseille" created unbelievable. Losing visiting Dortmund "Borussia" with the score 0: 2, they managed to win 3: 2 and exit in the playoffs of the Champions League!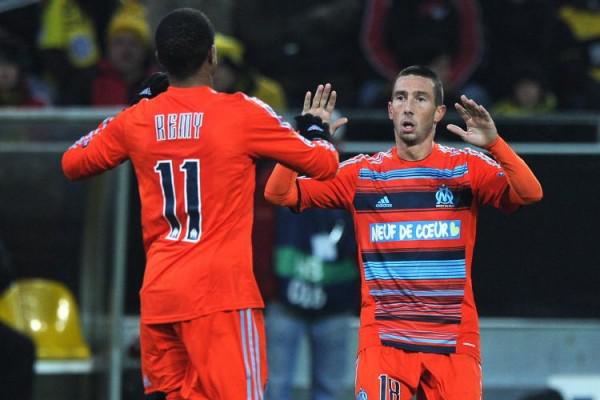 British artist Stephen Maxwell Campbell paints a picture of Manchester paints its own production, England.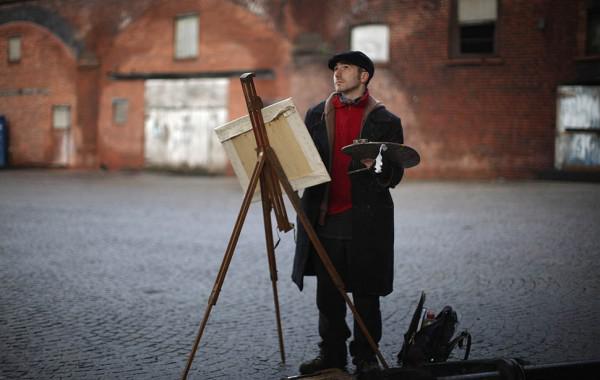 Hungarian sculptor Erno He creates a sculpture of Steve Jobs wax in Budapest.
Art installation in the German Mayrhofen in traditional Bavarian costume.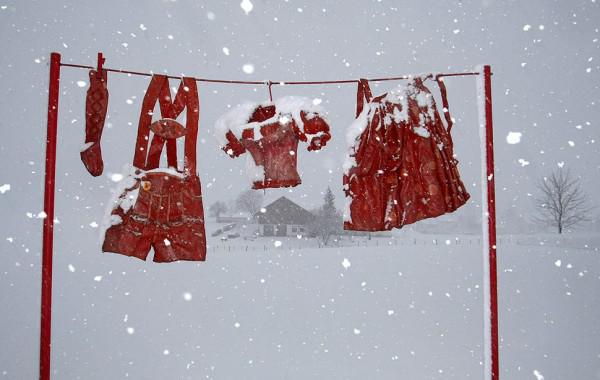 The original model of the kiss on the podium «Korea Hair Collection» in Seoul, South Korea.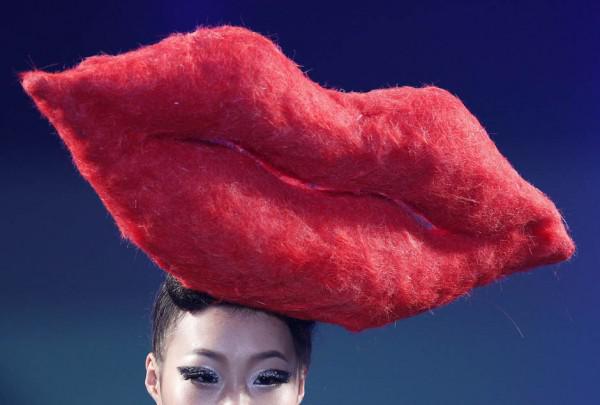 Too bad, but the first is still cooler :)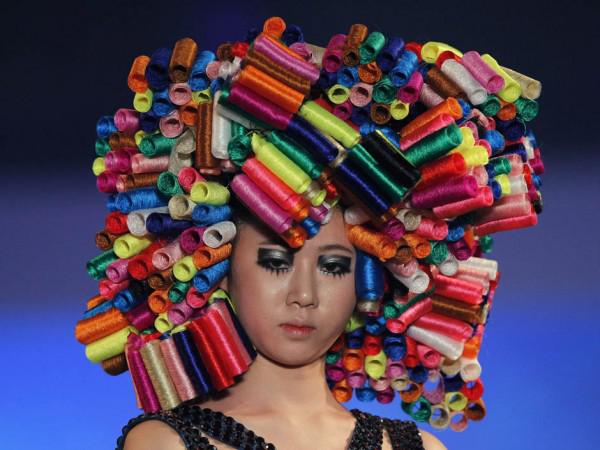 Photo: AP, Getty Images, Reuters