Reliquary - a special place (the ark) to store the relics of the saint.
Arks had a different shape, decorated with precious stones and ornamented with great luxury.
Let's see, what was kept in this ark.
The finger of Galileo Galilei.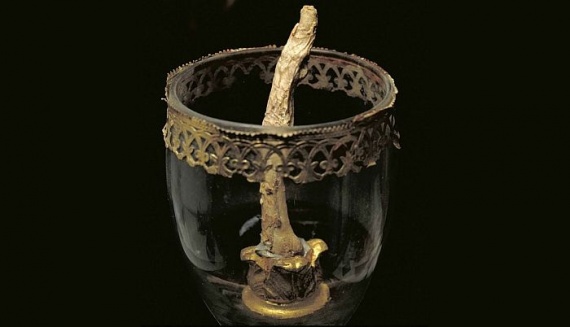 The collector has found a tooth, thumb and index finger of Galileo, who was lost in the translation from the repository to the repository in 1905.
Another finger and vertebrae were cut from Galileo's corpse by scientists and historians during a burial ceremony, which took place over 95 years after his death in 1642.
Giovanni Targioni Tozzetti, science historian who cut the parts and wrote about the ceremony, acknowledged that it was difficult to resist the temptation to pick up a skull, which is owned by such a genius & quot ;.
Another finger and the vertebrae have been stored since 1737 in a mummified in museums in Florence and Padua.
"The organic matter extracted from the remains, allowed their indentifitsirovat. Also, on the basis of considerable historical documentation, there is no doubt about the authenticity of these things. »
Galileo was born in Pisa in 1564, is considered one of the fathers of modern science due to his studies in physics, mathematics and astronomy.
His lost fingers and teeth had been bought by an unnamed collector at an auction where they are sold as unknown artifacts in a wooden box of the 17th century.
Galilei was buried only after 95 years after his death, ecclesiastical authorities refused permission to bury him in consecrated ground because his findings contradicted the teachings of the Catholic Church.
His body now lies in the church of Santa Croce in Florence, opposite the tomb of Michelangelo.
Reliquary with pieces of flesh.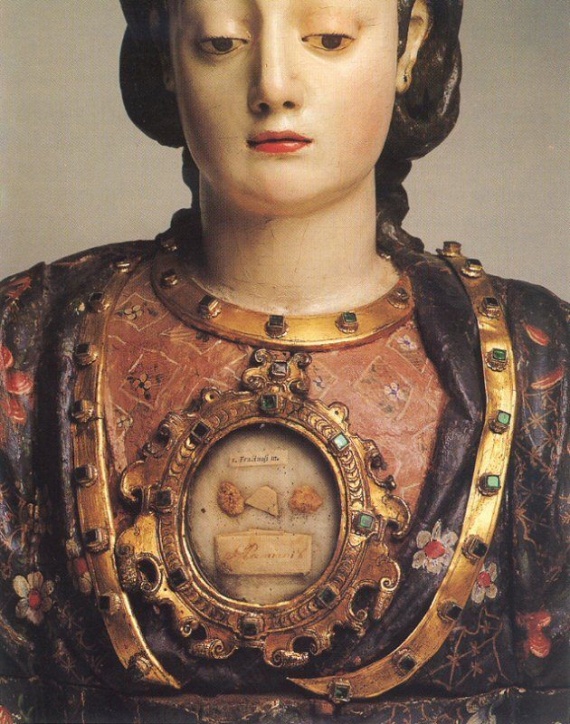 For the hands and fingers do special reliquary
Mummified Hand Relic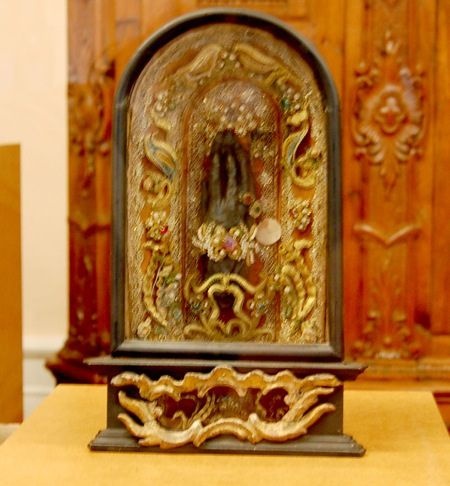 Principal Reliquary: Golden Arm, ca 1430
Reliquary-heart case for Anne de Bretagne
Écrin du cœur d'Anne de Bretagne
Blois (?), 1514
Or rehaussé d'émail.
H.15 cm; l. 12, 5 cm.
Auteur anonyme, 1514
Nantes, Musée départemental Dobrée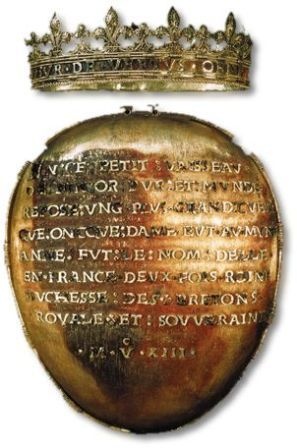 Another reliquary for the heart:
Heart Reliquary in the Cathedral Treasury In Trogir, a tiny medieval town near Split, Croatia
Relic of Saint Anthony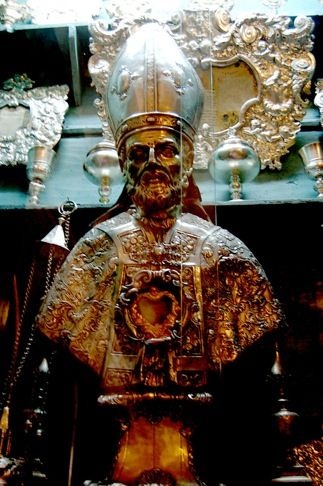 Reliquaries
The Holy Thorn reliquary
Made in the early 1400s for Duc du Berri, it supposedly holds a thorn from the Jesus' crown of thorns.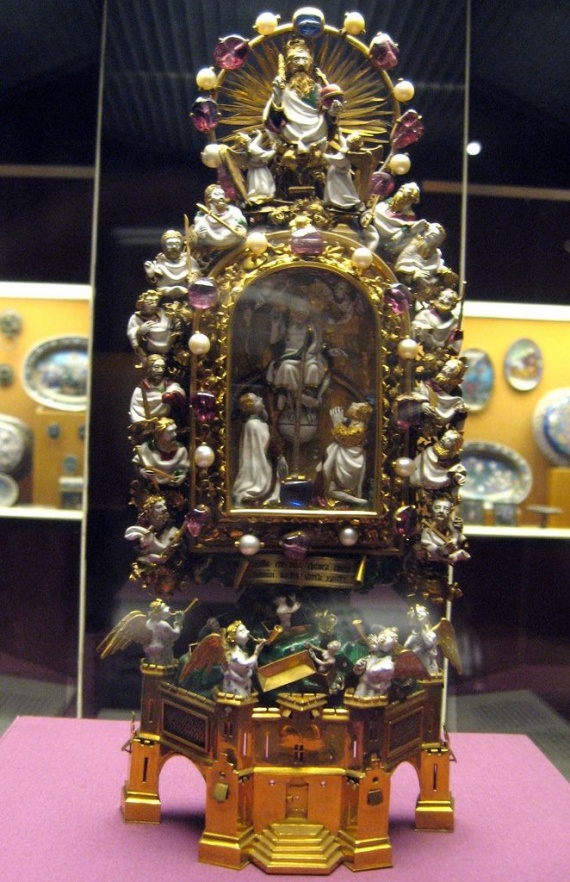 Reliquienkammer Residenz; Reliquaries from the Royal Residence, Munich
The Sponge of Christ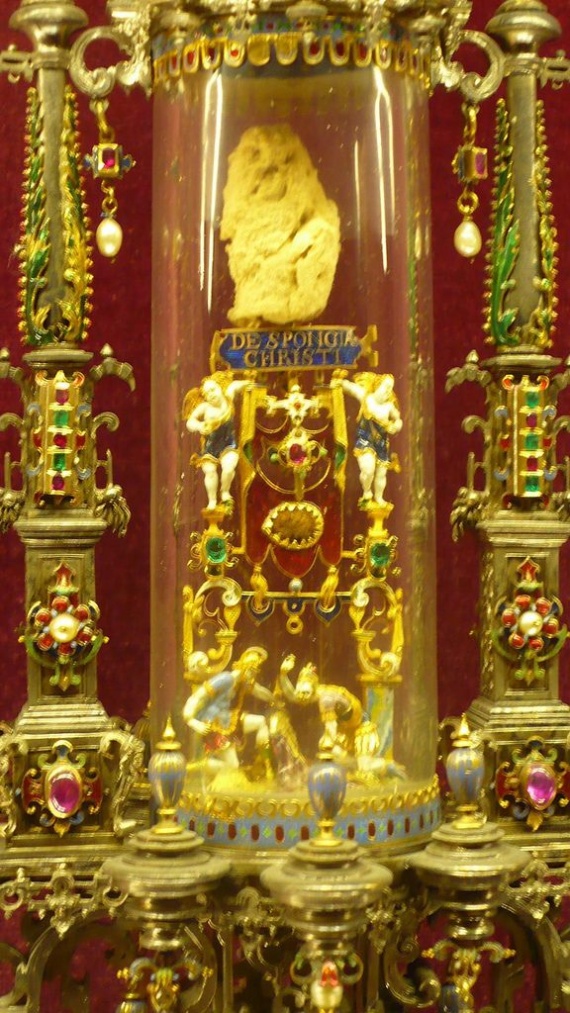 Museum of Folk Life and Folk Art, part of Hellbrunn Castle (Schloss Hellbrunn), a 17th century castle.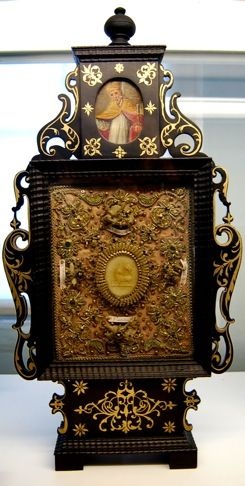 Albi France-Cathedrale Sainte-Cécile-Reliquary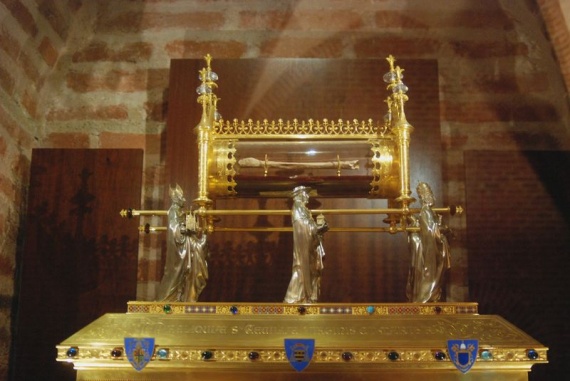 More on the topic:
Source:
www.news.com.au
, marinni.livejournal.com Random page -