Hospitable Jurmala on the Baltic Sea coast velvet goodbye to guests and participants an unforgettable musical feast.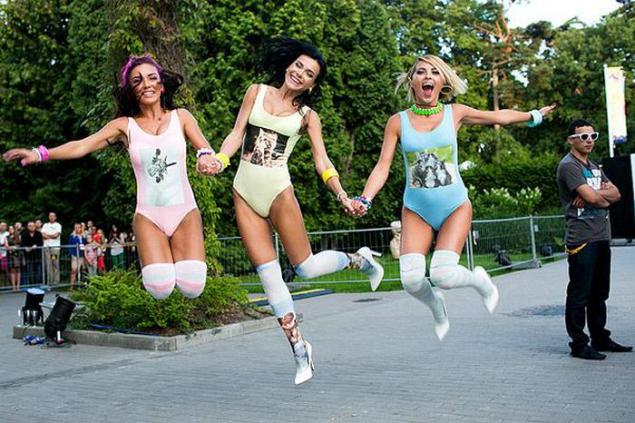 Fair Enough. Let's not about the next dress with sequins and spangles Lera Kudryavtseva, thank you, even without fur blankets cost at this time. Do not let the glass slippers Semenovich, well, waiting for his girl pryntsa. Perhaps, wait. But. In New York there is a doctor - a plastic surgeon. And this doctor has the slogan "The beauty of the handmade." Very much this slogan fits into this picture.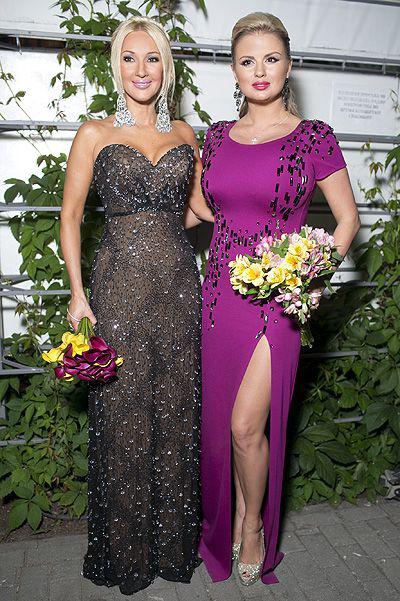 No, well, everything is fine. Straight on Chekhov. Starting from the heart, and continuing shoes "goodbye youth" and, feeling that Presnyakov such a hurry that slipped his feet into burochki landlady BabKlavy. Very comfortable - pig feed, jump into the garden. And And tell me, please, here are, so to speak, pants with pants and bag of perekosoёblennoy between the legs, it should mean that? That the boy still in diapers or already? BabKlavin bathrobe technicals, dressed in these pants, complete the look. About Natalia will not say anything. Just advise her to buy a mirror. And so beside her husband before going to stand up and see for yourself. You can soberly shudder.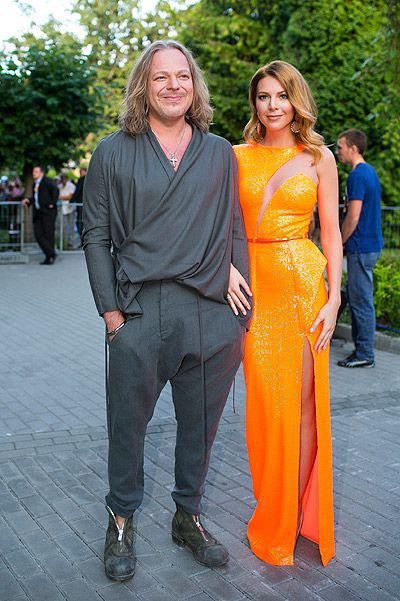 You guessed it - it's not a dress. This packaging. Gift. Luggage stolen. And go into something it was necessary. "I was blinded him from what was» ...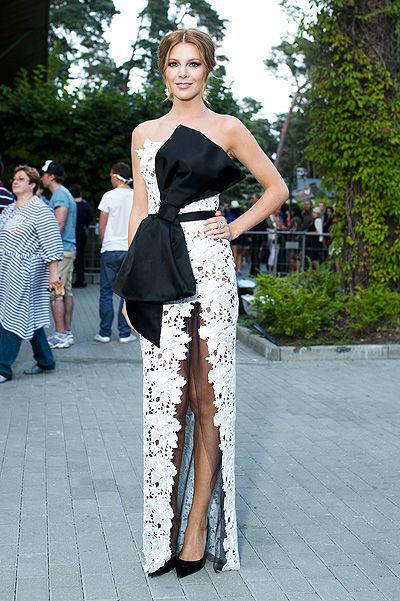 Timati kakoytomalchik and Grigory Leps. Timati like a biker, who moonlights as a waiter at night in a gay club. Shoes with strazegami have something to symbolize too, but I can not think of anything. Because distracted by trick-breeches. And what? Very convenient. Though on a horse, at least for ёgu. In my coat of satin curtains Leps we have already discussed. Or is it a different, but the same. Only with pearl buttons.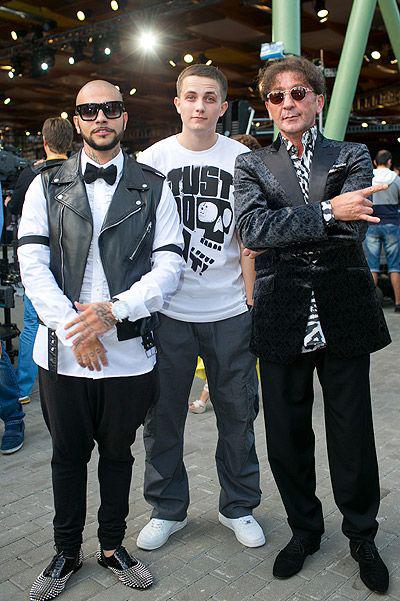 Dressed in a hurry. Satie put Dimkin jacket. And Dima wore pants Satie.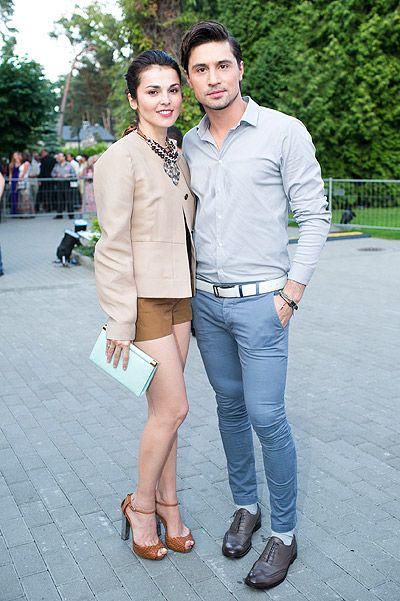 Well, someone already tell Katie that she did not pryntsessa, and the queen, and let the rest already and does not wear a tattoo barmaid Nadi, thinking that no one would guess that this is not a crown. And the skirt, stolen in the dressing room of the Bolshoi Theatre, need to return. Because the little girl sang eighth snowflakes in the fifth row, still crying. And yes, Katie, this pack does not cover children's underwear. Sorry. Apart from me you that no one can say.
So Much. Now, excuse the expression, muschschina. As it turned out, this Alexander Arutyunov. Think it's just potsan with RANS? Yup. Schyaz. Alexander - Dizigner! Here is what he said on the page: Alexander Arutyunov person is not only a brand, but also the studio. All orders, whether it's a custom design or sewing things from the collections, he does own. So if a customer wants to fit a ready-made thing on the figure, it is likely to be sent to another master. But that is not afraid of the word Master says about himself and how he came to the profession: "I design clothes for about 10 years. I have everything just started with tailoring. In Tbilisi, I worked as a foreman hair and often gave advice to patrons about the clothes under a new hairstyle. Seek advice about the appearance became more and more, and at some point I became easier to make something than to explain in words. So I threw a pair of scissors for cutting hair and bought a pair of scissors to tkani.Do I started to represent prêt-a-porter, I sewed a lot of couture dresses. Sometimes, wedding dresses ordered at the price of a good car. Today, I continue to work on individual tailoring. "Probably the master and gave advice about Katie clothes under a new hairstyle.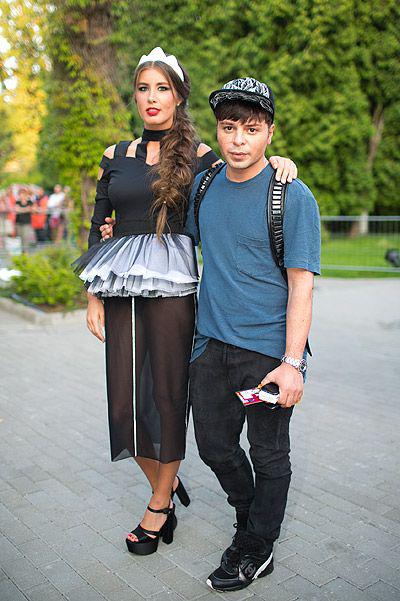 But the next day the Master New Wave: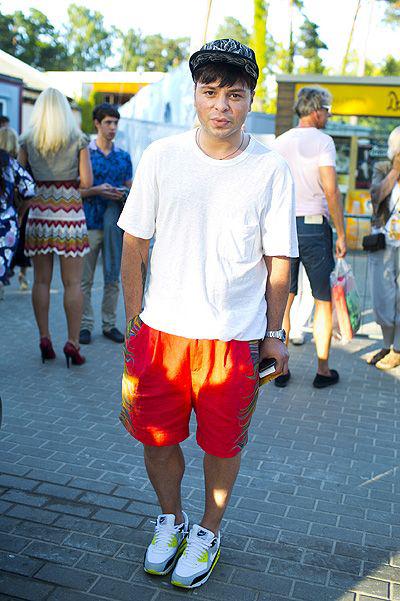 No, it is not a run. No, swimming shorts on him, not because he had just emerged from the Baltic Sea. This ensemble fits just under his hair. And yet for some reason reminded of the words of the decree of Peter the Great: "Kind must be dashing and silly, so as not to embarrass their superiors mind».
Another dizigner Valentin Yudashkin with his wife. He thinks he is going to star in the movie "dudes". No he did not say that the film is already shot and clothes need to pass back to the "Mosfilm».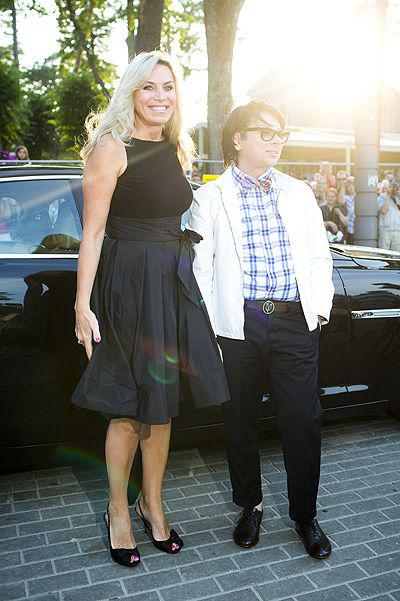 Aunty whether this skirt screwed tape, from the chest down. Whether it itself to the skirt. But also tape. And I must say - the idea was a success!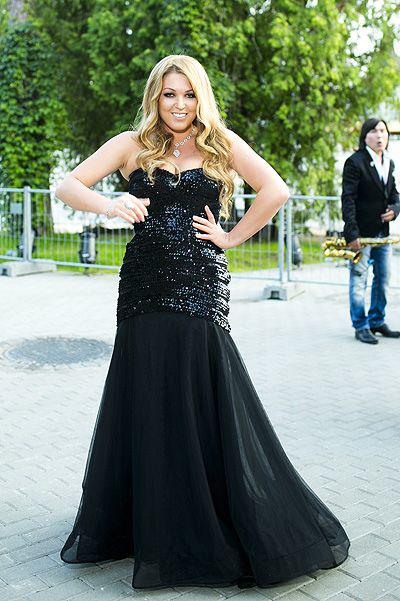 Jasmine long that she chose to wear. Skirt? Trousers? And decided ashotakova? Wear something, and more. And let it be called a trend. And there is nothing that the quality of the fabric skirt does not fit the quality of the fabric trousers - call it a mixture of textures. Or at all, let it be called beautiful and zagadoshnym word "Eclecticism».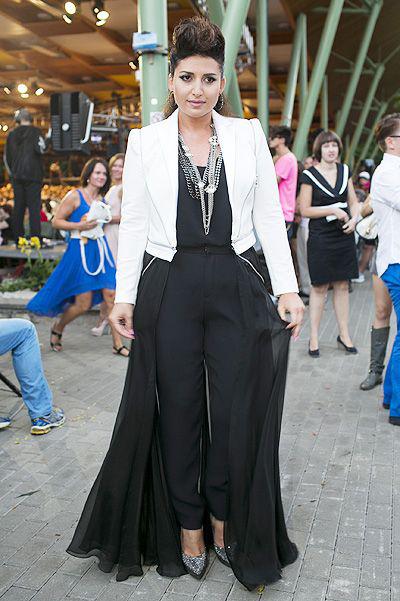 So no doubt Boris Moiseev has written on the back and then the person shown as: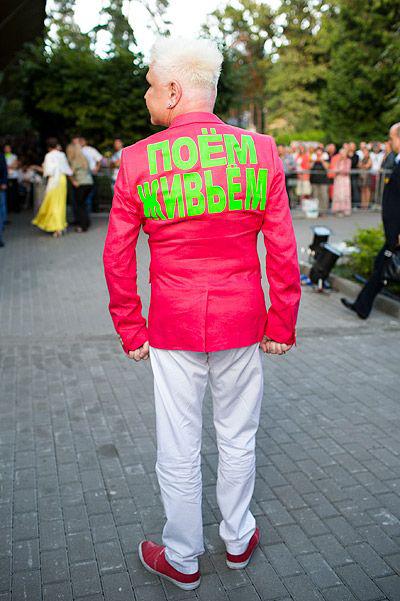 Loudly. Many eyes emerge.
Wick Steep returned from an interview on the announcement: "Urgent need a secretary with a wide range of services." Did not have time to change clothes.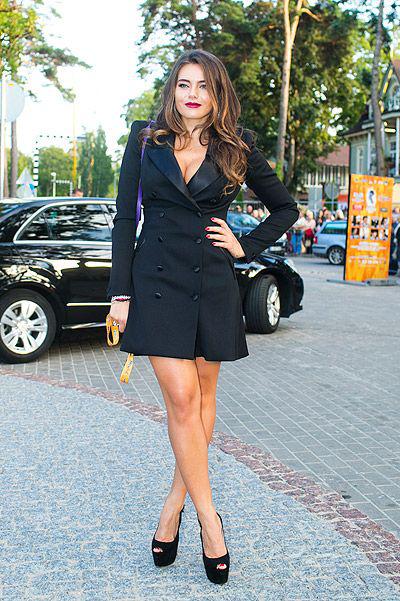 Muschschina must be courageous, kagbe tells us Sirozha. This time he turned into a grasshopper from a June bug. So what that vest with a skirt. You do not understand fashion. Nasty!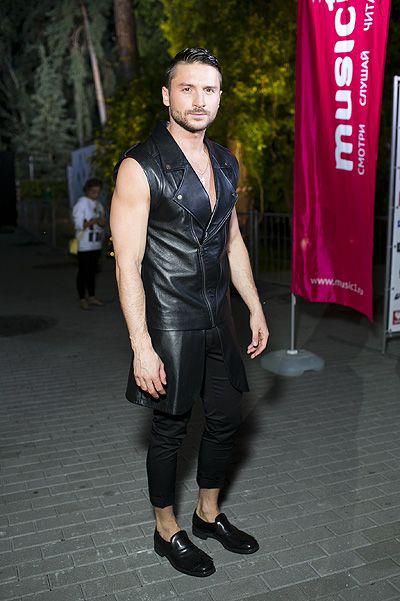 Sultry woman. The poet's dream! Guess with three times, who's in a transparent dress with strazegame goes without panties? Without a bra?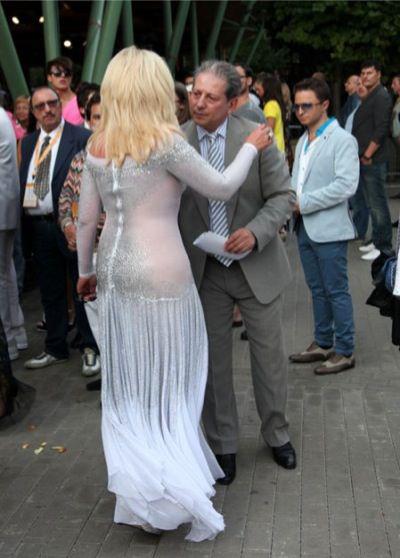 Grandmother named Vsёeschёhochu.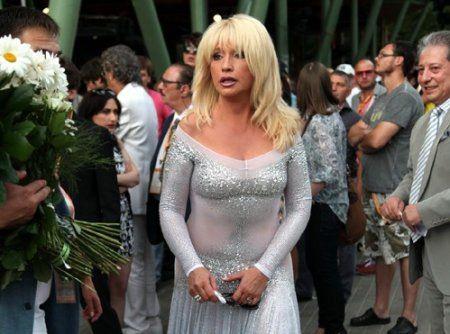 Toto Kutunё thinking - not all are this old goat Berlusconi Devaki educate young people feel! I also have another shot in the locker, berries in the buttocks and balls in the trousers!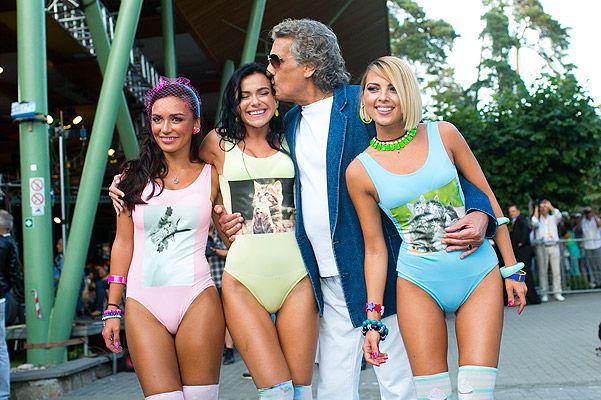 With songs of girls in trouble. Nobody do not remember whether or not they are able to sing. And damn show business sucked. And so it sucked. And the commercials. So we have to get out. And you'll have to go to study, and even, God forbid, to work.
This event guests. Do Not. Well, what action - such and guests.
They next day. Peacocks, you say?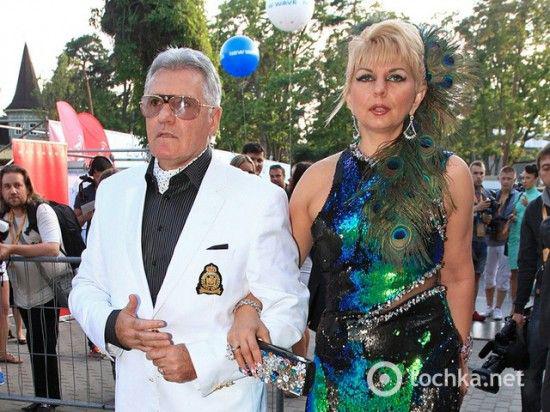 And say goodbye to New Wave 2013 way that can be called "Madame Gritsatsuyeva 2013". Good for you, Aunt. Apparently - like herself. And the most important thing. Here anyone of you could be so? I have not. But she could not. Although, it would be better because it has ceased to eat well. And washed my head. Although her head then the last thing you think, looking at this, I beg your pardon, haute couture.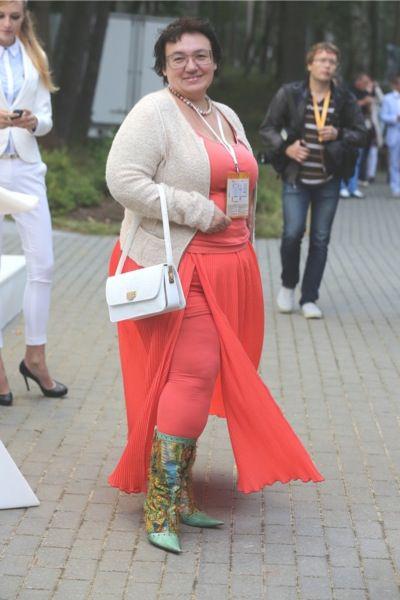 Source: tiina.livejournal.com