Sportswoman Powerlifting Lolita Terskov the village Saragash (Bogradsky district) became the strongest in the weight category 43 kg, lifting 280 kg in the amount of three exercises.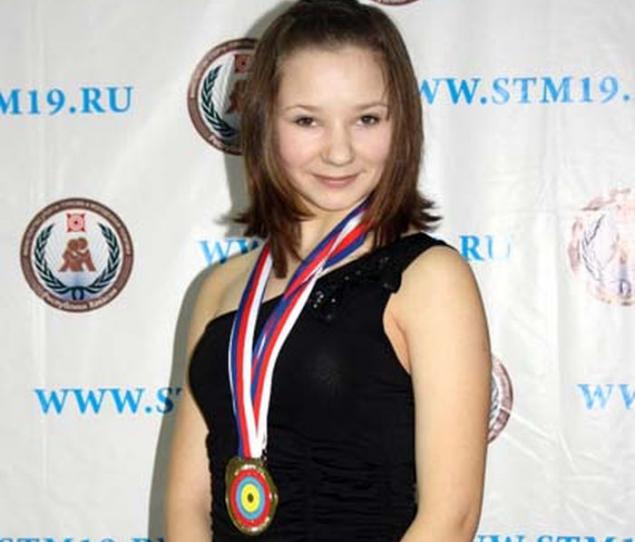 Pupil Anatoly Karabontseva Lolita Terskov Saragash from the village went to the press center of the Ministry of Sports of Khakassia with five medals at the European Championships Eventing among subyuniorok. In April in Prague (Czech Republic) Khakasskaya athlete became the strongest in the weight category 43 kg. In total, three exercises she lifted 280 (!) Kg, which is 6, 5 times its own weight. - Lolita, some competitions, and reward you with five medals. How is this possible? - At the awards ceremony for all the athletes were given medals for their participation.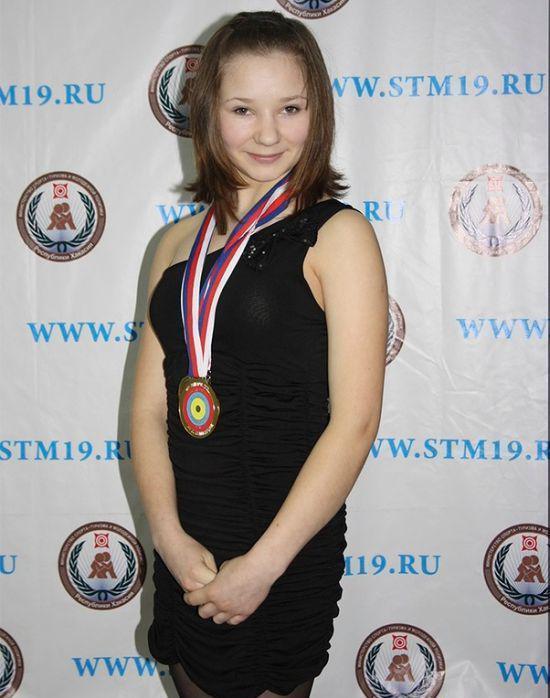 The biggest gold medal at me for the victory in a triathlon, and the remaining three gold - for the best results in all three exercises - bench press, deadlift and squat. - Which of the contestants at the European Championship you fear the most? - Herself. In competitions it is important not to start worrying. At each exercise is given by the three approaches, the best of which is a credit. Need the right attitude, it is necessary to focus on his speech.
The squats I did not fulfill approach 110 kg. I had to tune into a higher weight bench barbell. In the preliminaries (Championship of Russia) I raised the total weight was 280 kg, it did not want to speak at the European Championship worse. I decided to bench press in the third approach, increase the weight of the bar up to 60 kg, I will succeed, I improved my personal results on a few kilos. - Who was the first to whom you said about his victory? - Coach and mother. Because of the competition, I missed my mother's birthday, my victory - this is my gift for her!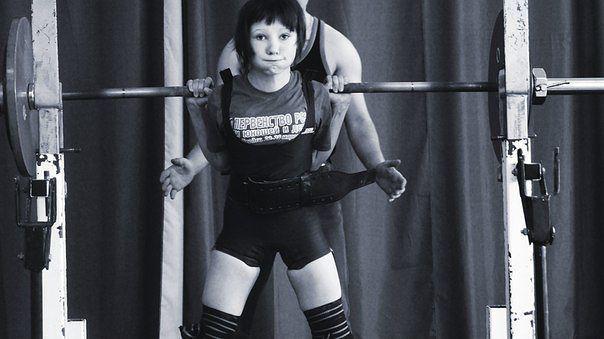 - What are your plans for the future? - Next year I finish school, I will come in to the KSU Faculty of Physical Education. First I want to master of sports, this should increase the total weight of the triathlon - to 287, 5 kg. And I want to win the World Championship and one day become Honored Master of Sports of Russia. Lolita performed at the European Championship in the Russian team - among the 14 strongest athletes of our country. Its successful performance - another confirmation of the fact that in the village Saragash (Bogradsky district) is one of the strongest schools of powerlifting in the region - said the Ministry of Sports of Khakassia.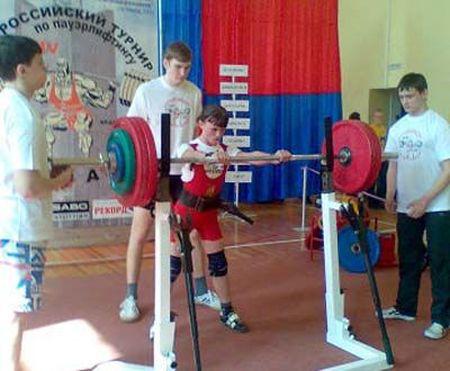 In May, the number of 19-25, two athletes of this village and Lyudmila Stepynina Daniela Kolesnik in the Russian team perform at the Championships and the World Championships in bench press in Kaunas (Lithuania).
We wish them good luck!
Source:
www.xakac.info