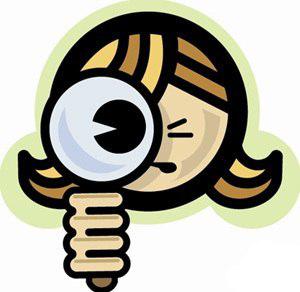 1. "Dandelion Wine" Ray Bradbury
Enter the world of light a boy of twelve and live with him one summer, filled with happy and sad events, mysterious and disturbing; summer, when every day are made amazing discoveries, the most important of which - you're alive, you're breathing, you feel!
"Dandelion Wine" by Ray Bradbury - classic from the golden fund of world literature. This is one of the books that I want to re-read again and again.
2. "The Atlas, compiled sky" Goran Petrovic
Roman Serbian writer Goran Petrovic (b. 1961) "Atlas, compiled sky" - is "a kind of manifesto of postmodern perception of the world, man, tired of everyday life and, therefore, the policy».
3. "Muley" Erlend Loe
Parents eighteen Julia died - broke on the plane over Africa, having to send her a farewell SMS. Now she lives alone in a big house in a prestigious area of ​​Oslo, headed by Polish Krzysztof kafelytsikom guest workers, involved in amateur theater staged by the Christian school, riding with his girlfriend riding and wants to commit suicide. After the first unsuccessful attempt Norwegian capital is her cramped - and now Julia is sent to roam the world. Without ceasing to keep a diary, begun on the advice of her therapist, she sees Brussels and Bangkok, Paris and Canary Islands, London and Madrid, and finally sit down at the wheel of the aircraft ...
4. "Everyone wants to love ..." Mark Levy
great interest the general public, and the second book was published by "Swallowtail".
A new novel by the author - the sincere friendship and unconditional love, that is about the feelings by which a person is able to overcome loneliness and alienation, to be happy and to share your feelings with others. This book is surprisingly warm us a message: love and peace around the transformed!
5. "Jonathan Livingston Seagull" by Richard Bach
Incredibly, none of the books by Richard Bach no preface or epilogue to his biography. And why? All we need to know about Seagull by Richard Bach, we know from his books ...
6. "The Forest of the Hanged foxes" Arto Paasilinna
Hardened criminals organized a daring robbery and got away with it. All the blame on himself took his accomplices, who were promised after his release their share.
But criminal authority did not want to do "on concepts": he had hidden a pile of gold in the dense forests of Lapland and settled near the treasure. It would seem that the secret hidden forever ...
7. "Just together," Anna Gavalda
Book readers conquered Europe finally came out and in Russian. Terrific wise and good book about love and loneliness, about life. About happiness.
The second novel by Anna Gavalda - it's an amazing story, full of laughter and tears, gracefully woven of achingly familiar everyday life, from the failures and victories unintentional, of accidents, and not very happy.
This book is for the year won the hearts of millions of readers, collected a huge number of literary prizes, translated into 36 languages ​​and it has already removed the film (with Audrey Tautou in the title role).
8. "I, which was not" Majgull Axelsson
This girl does not have a name. Rather, it was just two. Father called her Marie. Mother - Mary. Fellow geeks - the winners of the national contest for the best essay on the theme "Democracy and the Future" - solved the problem, dubbed it MeriMari. But neither these promising young people, each of whom made a brilliant career then, nor any of the others did not understand that MeriMari not only the name of the double. What she really lives a double life. In one of his incarnation it - brilliant society woman, occupies the post of minister in the government, in the other - a criminal who is serving a prison sentence for the murder of her husband. And all the while she was looking for myself and my love.
9. "Welcome to the world, Baby!" Fannie Flagg
Once there was a tiny cozy town of Elmwood Springs charming little girl whom everyone called Baby. But once Dollar Baby with his mother had to leave the city, and the reasons for their escape remained unclear. After nearly thirty years of beautiful and clever Dan makes a quick career on television, a little more, and it will be a woman's face in all of American TV. But for a brilliant career and a resounding success hides all the same frightened girl nicknamed Baby, tragic secrets of the past and still do not give it a rest.
The novel "Welcome to the world, Baby" - the most famous and favorite book readers Fannie Flagg. The success of this novel has surpassed even the success of the famous "Fried Green Tomatoes". In America, it was named the best book of the year, and that the novel "Welcome to the world, Baby!" Strengthened its reputation as Fannie Flagg continues traditions of classic American literature.
10. "The seven secrets of success. History of Hope "Richard Webster
This small charming story is not only a work of art. Simple and clear laws - "the stones to cross" - which the author taught Mr. Todd, in the same way and will help you to completely change your life. Here they are:
 - Yesterday has passed.
 - Hugging a tree and all living things.
 - Bring to a worthy purpose.
 - Good opportunities - everywhere.
 - Be persistent.
 - Believe in yourself.
 - To help others. Know how to forgive others - and yourself.