The owner of the house in Hefei (Anhui Province) is not allowed to carry it, and found himself in an interesting position.
As the government did it, why they allowed?
In Russia, even asking would not have demolished all.
See details inside.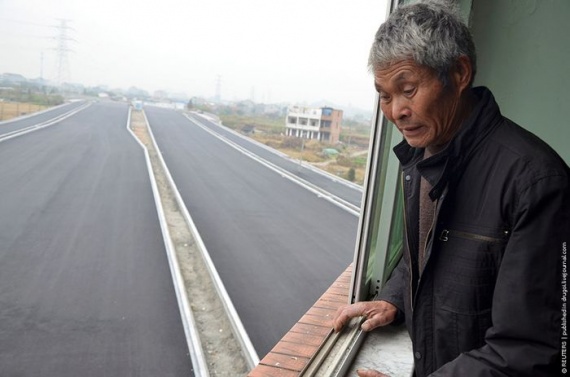 The owner of five-story building in Zhejiang Liu Baogen looks at the newly constructed freeway, which from all sides encircles the building. When the provincial government decided to spend the way they demolished a residential area, relocating its occupants. Family Liu Baogena considered that the proposed compensation to her new home can not be built and refused to move. It is surprising that in a country that until recently went with quote pad Mao wore jackets and chased miserable sparrows, house, preventing construction demolished, not burned, do not put the hosts, and react to other people's property as befits a civilized society.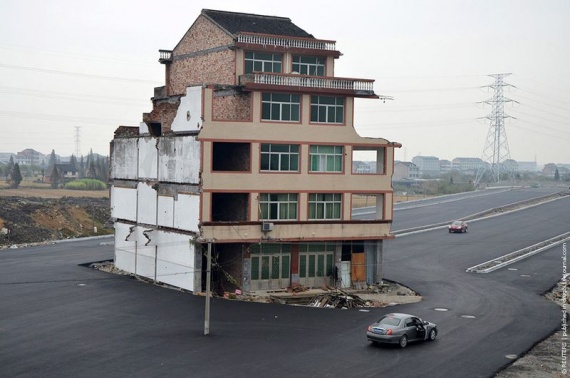 Source: drugoi.livejournal.com