Enough to get a basic toilet articles, can be combined between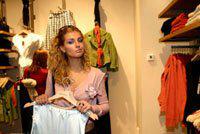 themselves. Should also be said about the jeans. They can go to the office (of course, if the employees are not limited to a strict dress code), on a date or go on a picnic with friends. Combining them with different things (with a satin top, a white shirt or warm sweater), you can create different images, spending a minimum of time and money.
Sometimes you buy a thing, and in the neighboring shops is practically the same, but half the price. Or you go shopping all day and can not pick up clothes. Or do not buy what they wanted, yielding to the deceitful compliments saleswoman. Once and for all protect themselves from such rotations take on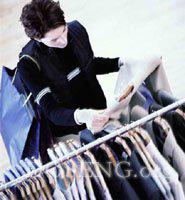 note a few rules.
How to dress? Primarily convenient. Hairpins and tight dresses to put aside, the best option - loose jeans or trousers and light shoes that give the feet to breathe. During shopping you should not distract uncomfortable shoes.
If you're going to buy a blouse to a particular skirt, this skirt can take with them and change in the dressing room. So you immediately determine how well things are combined with each other and accept the right decision.
With whom to go? It is best one. So your chances to buy something worthwhile greatly increased, because no one will rush you, pull, give the "priceless" advice and otherwise detract from the choice of clothes.
What is the cost to bring the money? As much as you plan to spend. This will save you from unnecessary expenses and "holes" in the budget. It is not necessary to bring the entire salary, Mark only the amount that you can afford to spend.