[Everyone knows that on Sunday August 2 should take place climbing Frenchman Alain Robert, known as "Spider-Man", one of the towers of the complex "Moscow City" to a height of 242 meters. Because of the problems with getting permission from the city authorities, it was postponed.
This is a photograph PODGOTOVKI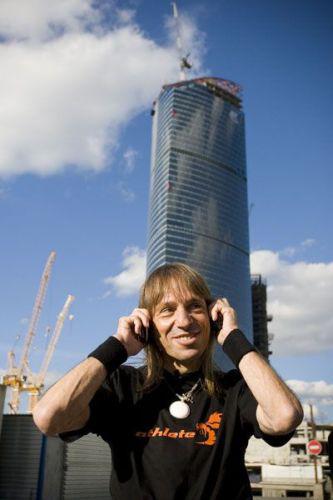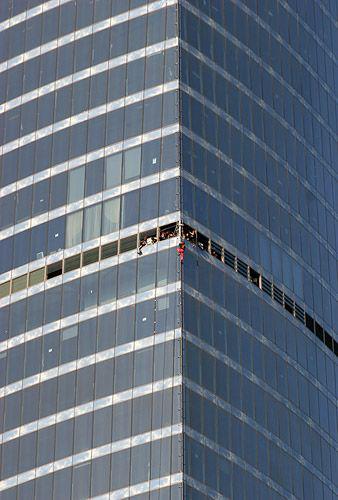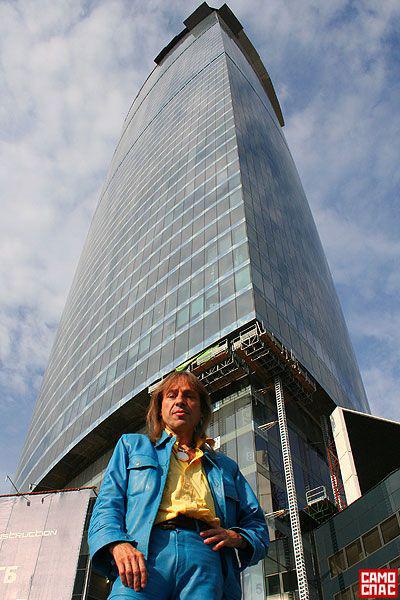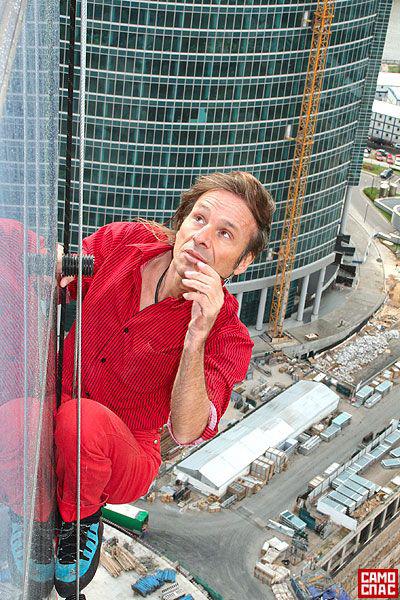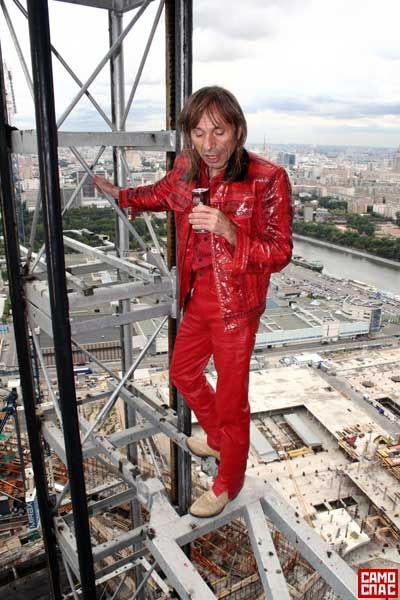 CLIMBING
04-09-2007 Yesterday after climbing happened. That's what about this written media.
RIA "Novosti" reports: "Climbing has a unique status on the grounds that the facade of the skyscraper completely smooth, it is free from any" clues ". To climb possible, experts mounted on the facade of the time a safety system that will be both an obstacle course for rock climbers, "- said the organizers of the event & quot ;.
In the picture below, all seem to look plausible. The smooth facade and no leads.
But it is at first glance. In fact, "Moscow City" would be able to conquer even a schoolboy.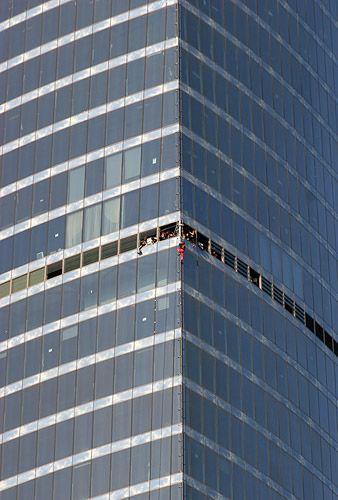 DISCLOSURE
On Tuesday afternoon the French climber Alain Robert managed to half an hour to climb the tower "Federation". According to independent analysts, the staircase, built on the wall of a skyscraper specifically for the French climber greatly facilitated his feat.
I asked the guard before the show: "Where climb something?»
The guard replied: "And over there" - and shows the great tower that "East».
"Why? - I ask. - The second fact was a small climb? »
"So the above" - ​​meets the security guard.
"Why not reached the day before?" - I ask.
"So he did not manage stairs dostroit