If you think that spider-man lives only in comic books and Hollywood movies, I think you need zamylilsya again. As spider-man really is and his name is Jyoti Rai (Jyothi Rai), and he lives in India.
Former 22-year-old Builder now spends most of his time drawing tourists with its acrobatics on the wall. He fearlessly and a little effort can rise to 90-foot wall without insurance, and hundreds of eyes looking at this amazing show from the bottom up.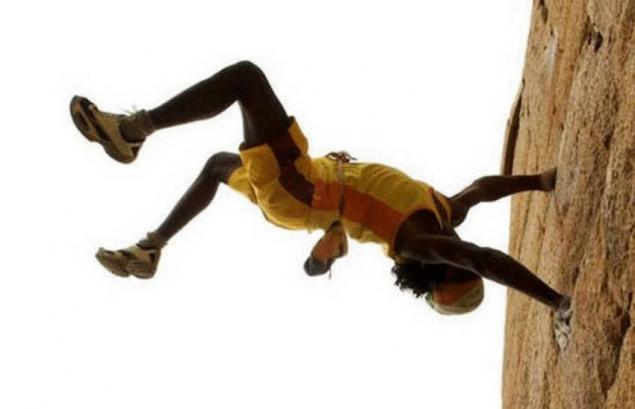 Paradise says he has improved his climbing skills by watching how monkeys move through the trees and just trying to repeat their tricks. He hoped that soon it will be called the greatest climber in the world.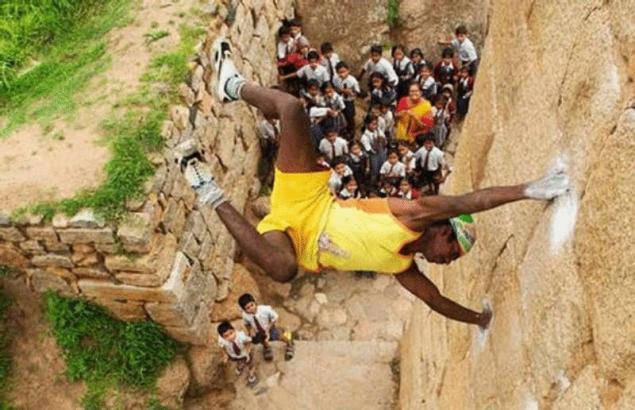 Spider-man reports that he never used any devices to ensure safe and never fall off the wall. He thinks that his ability to examine and evaluate any support is unique. Ardent fan of French climber Alan Robert (Alain Robert), Jyoti wants to achieve his success and one day to found a school for mountain climbers.
Source: /users/413