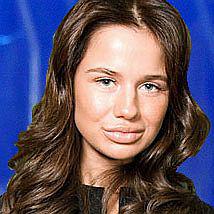 Timothy ex-girlfriend, a graduate of "American Idol 4" 19-year-old Alex has decided to tweak the appearance. Yielding fashion for plump lips, she decided to increase their size, but clearly gone too far.
The nature of the Alex were swollen lips beautiful shape, but the young star did not suit their size, and she pumped them with helium, as a result of 19-year-old singer is now similar to the hybrid Masha Malinovskaya and Masha Rasputina.
Anyway, on a young girl's face new lips look unnatural. Alex has expanded a series of artificial beauties, which is popularly known as Mukla. According to rumors, the singer decided to augment the lips, to return Timothy.
Source