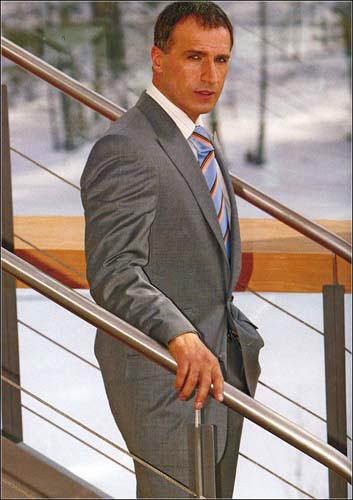 Popular actor Alexander Dedyushko, his wife and eight year old son were killed Saturday night in a car accident in the Vladimir region, "Interfax».
How to tell the agency of law enforcement officials, the accident occurred on the 110-kilometer route from Moscow to Ufa at 22:15 Moscow time. The car "Toyota Picnic," driven by the actor on the set is not reason, drove into oncoming traffic and collided with the truck.
According to preliminary data, Dedyushko, his wife and eight year old son died on the spot. Alexander Dedyushko born May 20, 1962. Renowned actor brought the role in the series "Operational alias" and the films "Sarmat", "Men of Steel", "Officers».
Site Alexander Dedyushko
Alexander Dedyushko. Biography.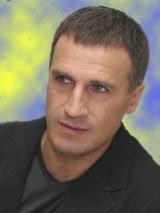 Born in 1962, Volkovysk
The long road to the actors
Born in 1962 in the Belarusian town of Vaukavysk. It just so happened that there was in him "humanitarian spirit" - in the school dance ansamblinh danced, played in skits, read poems famously, in general, the decision was made - to apply for the acting department in Moscow.
But in the first summer after high school - I did not, did not know really what exams "an actor" held so early. Year worked a car mechanic, and then called up. In the Navy, the Baltic, for three years.
After the service, Alexander Dedyushko moved to Moscow, but the entrance exams in college theater long since passed.
Nestled in fizorgom ZIL plant and just a year from the twelfth to third place it held up - sportsmanship has always been his strong point at school Sasha literally all sports played for the national team. Particularly he respects play football. (And today Alexander stands for Team Actors Guild Cinema "series».)
The following summer went to Nizhny Novgorod, many said that there is a strong theater school. After three and a half years, graduated from Nizhny Novgorod Theatre School, worked for six months in the Minsk theater, and six seasons in Vladimir, in performances that Alexander was more than half of the roles - the main.
Movie
At 33 - "biblical" age! - Alexander Dedyushko came to conquer the capital. Arranged even in the Moscow Art Theatre Oleg Efremov, but ... more waiters and roles such as "Dinner is served" his career was not going. Then there were the commercials, extras. Cameo chief army patrol in the comedy "DMB". And finally, the first major role - "Director of death».
In the late 90s, started binge while domestic "spetsnaz" series, and the texture of Alexander - better than you can imagine. Alexander Dedyushko finest hour was the role in the TV series Igor Talpa "Operational alias". Then there were such well-known as the audience tape "Sarmat", "Men of steel," "Broken Arrow" and others.