Thousands of bananas washed ashore two Dutch islands in the North Sea. This happened after a storm with one of the ships tore 6 containers with bananas.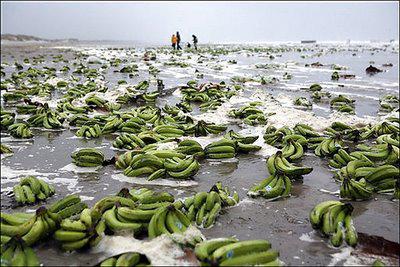 Islanders have become accustomed to such gifts. Last year, the sea washed up on the shore of their tennis shoes, briefcases and children's toys, and 20 years ago sweaters. It is worth noting that those wishing to profit shoe was much more than bananas.
Beached bananas, likely will go to the inhabitants of the Dutch zoos.