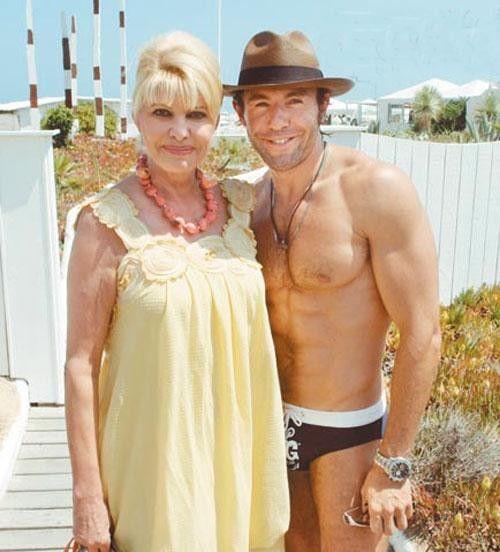 TV presenter Andrei Malakhov rested on the Cote d'Azur in France, together with the former wife of American billionaire Donald Trump, the newspaper "Your day».
Malakhov and 58-year-old Ivana met on the beach luxury hotel CLUB-LESPALMERS in Saint-Tropez, where Andrew was on vacation. Know each other stars helped banal scandal because of the beach loungers.
According to witnesses, he came to the beach, the millionaire decided to take a free sunbed in the first line the water's edge. Ivanna has already begun to settle down comfortably when vacationing near Ukrainian businessmen, did not recognize the ex-wife of billionaire, pounced on the woman, they say, they paid for the place, and it is not going to concede. For the lady was beside stood Malakhov.
Explaining the men with whom they talk, Andrew suggested that the woman stay in his place. How to tell the friends presenter, he was fascinated by the former spouse of one of the richest men in America.
Have fun spending time together, the couple did not notice that went out to the beach and groom boyfriend Ivanna - Rossano Rubikondi that her junior by 23 years. Seeing that his fiancee fun in society a young man, he gave her a real interrogation, after which ran to the hotel, refusing to communicate with the rest before the end of Ivana.
Two days Andrew and Ivan almost did not leave. They are called up in the morning with breakfast, sunbathing and romantic dinner on the cozy restaurant on the beach. "Yes, I met on vacation with Ivana Trump - admitted Andrew - I still have a positive impression of this nice woman. Hopefully in the future we will not just see you with it. But I'd rather not talk about it ».
A native of the Czech Republic, a former athlete and model-skier, Ivan was the wife of tycoon Donald Trump from 1977 to 1991. After the divorce, she received large compensation amounts to tens of millions of dollars.