Curve screen released by Ostendotech, but will be sold under the brand Alienware. Inside it consists of four DLP-projectors with LED light, it has a very high resolution 2880h900 points and according to witnesses, a very good performance - according to preliminary data, the response time is only 0, 02 ms. Representatives of Ostendotech is not divided secrets image processing occurring at such an unusual screen.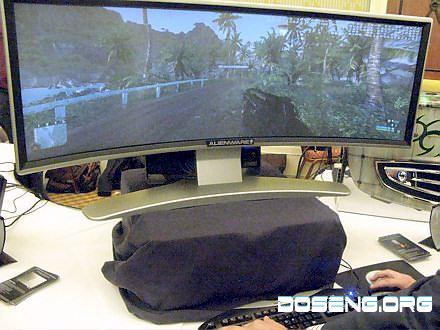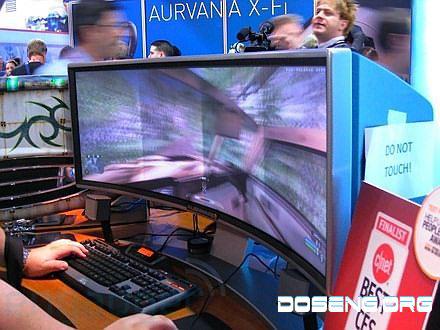 The optimum point for the review, as the source is a central position in front of the screen at a distance of about 60 cm. In this position seems to the observer that the picture created by the panels 4 of the big screen it "wraps".
It is expected that this will be an unusual solution on the market in the second half of this year. While this is only a prototype, and its price is not known even approximately.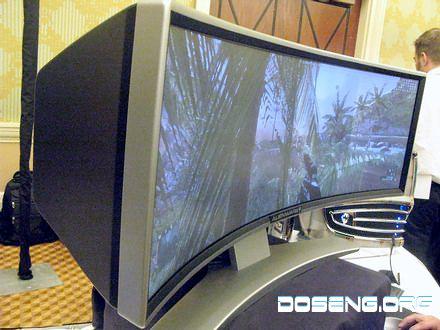 A source