According to witnesses the incident: accident I've seen more than enough. But it's just something. I do not know who is there to blame, and what a difference ... Devchenka in Hyundai as living in the backseat. Cage is likely to drag on the road - left - in meat. Managed to remove a little bit earlier than the TV arrived.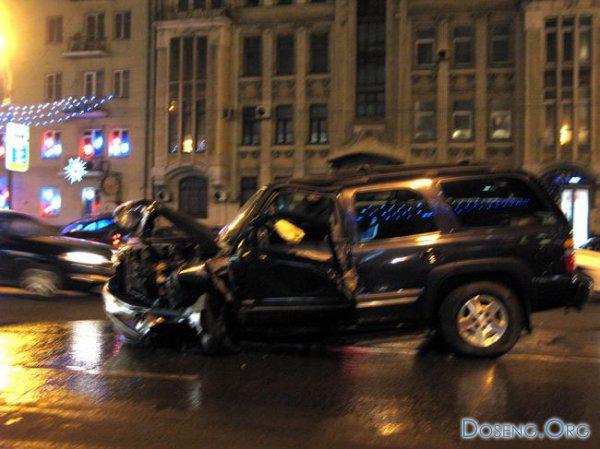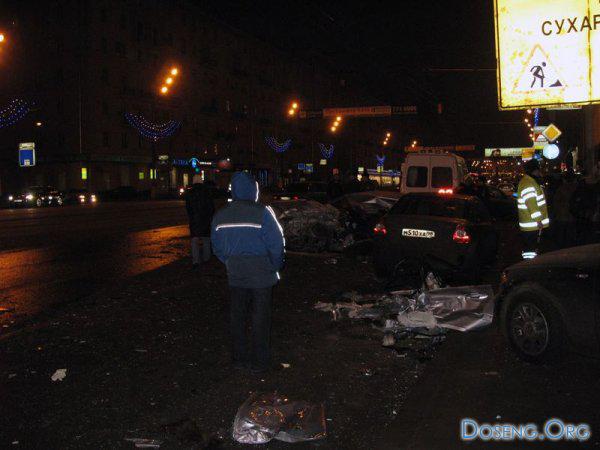 Warning! You do not have permission to view hidden text.
Source
A friend of the dead girl writes about what happened ...
We buried Natasha.
Girl-angel, in a good naive person with huge eyes and a gentle smile that cactus bloomed in winter.
We had worked together in time-out for about a year since 2005 - and, perhaps, this time, were quite close to each other people, just as there are close colleagues that it's tempting to call friends. I engraved her friends will not - just for a while were each other's confidant.
However, to be friends with her was easy - at least enough that it all with whom was familiar and collaborated on the work, or is it called pet names; someone it may seem too sweet, but not to those who knew Natasha. She has been fascinated by absolutely everyone who has dealt with it (well, I think). And it was enough for all - good child ready and, most surprisingly, the ability to support each and every one who is near and in need of protection.
An amazing combination of slender figure and velvety deep voice - though now I can call up her voice, like a tape.
Went to India, and God knows where.
Listening to trance.
Fell in love.
Quit smoking.
Rest in bed in the hospital.
Wanted to have children.
Was killed in front of my family home.
Remained a wonderful brother, Mitya, and Natashkin favorite people - Pasha. And the parents. And all four of them, apparently, is not very know how to go on living.
Back to gatherings in cafes by taxi. Some drunken scum flew with Malaya Bronnaya jeep and hit the taxi. Hendy in porridge, whole. The driver flew through the windshield. Natasha just sat there like a living. And I believe, O Lord, in thy Trinity that you have accepted both without pain.
Scum tried to escape, he was caught. We filth - a kind of "crust».
Was court scum that killed two people were released on bail. Thank you very fair trial. I wonder if the judge goes into a taxi and drives a machine. And if he had any children.
We filth broken arm.
And we otpeli its lightweight wooden temple in Bullfinch, and was buried in the Mitinskoe. And there was a beautiful day, the heat and the sun, and not a cloud in the sky - and there was a feeling that the sky like that, happily, takes Natalia back.
No other explanation for that angel Natasha suddenly for some reason needed in heaven, I do not. It was an easy, step like a ballerina. And flew away, it seems.
And we will have a hole - in the form of its graceful silhouette. Wounds ever tightened, and the scar - will remain. And we, the former her colleagues did not get a chance to forget her as "the girl with a previous work" - now never.
PS. Yes, sorry for the negative - if you get behind the wheel drunk, "after the piles", "bokalchega" or what have you got there, you bastard to such an extreme degree, which only happens in the world. And you will not get a subscription, even if you fucked @ ny son fucked @ tion minister. God does not happen subscriptions.
Source
Eё photos