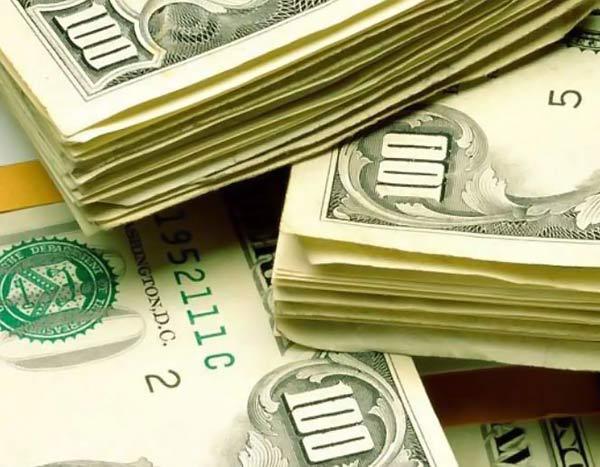 10. Not so long ago in Germany was worked out a new technology for production of fertilizers out of the money, of course from the old. In Russia, from old money and still make roofing material, which, according to experts, is much longer.
9. How not to remember the crooks who sell new visitors hundred-ruble bill for $ 50 each as tickets to the Bolshoi Theater.
8. In 1995, the Muscovites received a phone call from the boys offer to buy ordinary 1000 ruble banknotes for 5000 rubles, and does it quite willingly, then eagerly showed acquisition. Seven-digit number bills coincided with a phone number for the buyer.
7. One day at a banquet after a football match, one of the owners of the club loser, wanting to humiliate Tbilisi (and they were the winners), pulled out of the bag bill and handed it to one of the best footballers David Kipiani. In response of Tbilisi put his autograph on the bill and gave it back.
6. Artist Anatoly Orlov creates paintings from scraps of old banknotes, domestic and foreign. Over time, particularly for his work he was awarded the first banknote planet.
5. Once the Belgian police stopped speeding drivers and asked him a driver's license. The driver handed police bill. Policeman fined to the Belgian King (the driver was the king himself).
4. In China, the boys and girls who want to marry, often write brief information about yourself and the requirements of the partner on the banknotes. These matrimonial ads are free to move around the country, in many cases, reach the goal, often becomes a family heirloom.
3. This advertising during this day remembered in America. At the supermarket on the outskirts of the city is 8,000 dollars a shot out of a cannon. By a single shot department has gained a reputation as a reliable and decent shopping establishments.
2. armed robbers robbed a bank in Manila and escape from his pursuers, threw on the roadway a few handfuls of bills. The crowd rushed to pick them up and created an impassable plug for police cars.
1. One of the cards Baron Rothschild also not friends with the poor Marquis d'Aligrom. Making another bet, Marquis dropped louis, which rolled under the table. Marquis demanded interrupt the game and crawled under the table to look louis. Rothschild willingly helped him: he set fire to a large bill and flashed it.