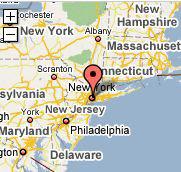 What do you think, where you can find the secret information? It turns out that it is possible to find in the garbage. So journalists edition New York Post were very surprised when a homeless man brought him to the 150-page document with the plans of the Freedom Tower is being built. Materials marked "secret" he had found in one of the trash cans.
The plans contain information on the thickness of the load-bearing walls, pillars, Duct, elevators and other engineering structures.
The authorities have said that the incident - a serious violation of safety rules and promised to punish the guilty.