Russians tourists, traveling on vacation in Egypt, threatening increased risk. This statement by the Ministry of Foreign Affairs of Russia.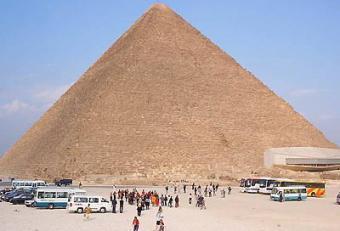 According to the Russian Foreign Ministry, vacationers in Sinai precautions must be taken to guard against possible terrorist attacks, "Interfax».
Russian diplomats said that recently the same cautionary statements and the Israeli authorities. They stressed that the extremists could strike during the Jewish Passover week, or a large-scale celebration of the 60th anniversary of the State of Israel.
"In these days it is expected a large crowd of Israeli tourists in the Sinai resorts. However, the ban on visiting Israel in Egypt is not entered, and those who wish can to enter or remain there. In this situation, the Russian citizens who are or plan to visit the Egyptian resorts in the Sinai Peninsula, it is advisable to take precautions, "- quoted by RIA" Novosti "the statement of the Russian Foreign Ministry.
Employees of the Foreign Ministry stressed that the prevention of a preventive nature, since the threat of terrorist attacks against Israelis in the Egyptian resort rises on the eve of almost all state and religious Jewish holidays. Recall that in early April, Cairo extended the permission to fly the aircraft IL-86 in Egypt. This decision helped avoid a sharp increase in prices for travel tours in the country and the attractiveness of the Sinai resorts in the eyes of Russians has increased significantly.