The manager of the travel agency told drinkers in Egypt, foreigners in Russia and that is why for the last minute tours do not go in with the same name of the company. About
tour operators
I sell tours to travel - to Egypt, Turkey, Spain, Italy. What is the difference from the tour operator travel agency? The operator engaged in the organization: agrees with certain discounts on hotels, buys a block of seats on the plane at the charter flights, making a reservation and advance payment, arrange transfers, hiring animators. Travel is all it resells. Many people do not understand why they have to go to the travel agency where you can go directly to the tour operator. Plus the fact that the travel agency is working with a number of tour operators and on a specific date and location can be found cheaper offer.
It should be borne in mind that the travel agency almost never sell tours more expensive than the tour operator. They sign a contract and do not have the right to raise prices. Earn on the difference in travel agency discounts. A discount can vary depending on how they are proven. So in fact the prices are the same everywhere, wherever you came from. Sometimes it's better to go to a small and unknown, they give customers additional discounts from 2 to 5% to find regular customers. Enough to put a pointer on Nevsky "Egypt of 10 thousand rubles," and you tumble down to the people.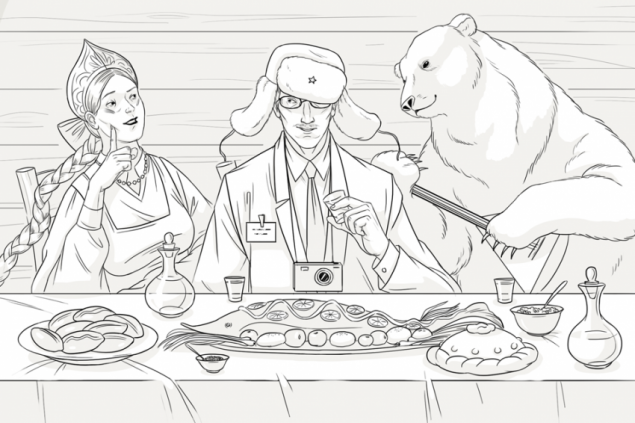 Problems with tourists
Tourists are of two kinds: those who work for a year, then to once go on vacation, and those who travel a lot and so. First choose proven resorts in Egypt, the second - something far away and poekzotichnee such as the Dominican Republic. Families with children are almost always going to Turkey or Egypt to fly long, there is a children's entertainment and heated pools. Singles also are different, but basically chosen Tunisia, Turkey or Thailand, if a sociable person, the friends find themselves everywhere. Far away, of course, these people do not travel alone: ​​Cuba, Bali, Mexico - the country still for companies pairs or as part of a tour group. In Europe, too boring to go to one, there is generally no guarantee that someone will meet.
On the popular resorts rarely happen some oddities. Most of the stories associated with the insurance, which, as we know, does not cover cases where an injury received while intoxicated. But here too it is possible to get out, one of my friends on holiday fell and hurt his hand. After weighing all the pros and cons, she lay down to sleep through the pain. I went to the hospital the next morning, especially not spread about how much drunk the night before.
Dissatisfied trips to Egypt, Turkey, Tunisia and other Muslim countries are always a lot. But if you pay 15 thousand rubles, you should understand that it will be a dump with bugs and ants. And the meat on the buffet, you will not find, except that soy sausage. It's such a rapid diet, as pork and beef in Asian countries is expensive and there is only 4-5 star hotels. To go to Egypt and not to complain, you have to pay 50 thousand per person. In Europe and in the Three-star to live. In the Dominican Republic, three rubles will feed the lobsters and crabs, but if it treshka in Cuba, it is better not to go.
Money back rarely required. Turmenedzher it is always sends links to hotels, where you can read reviews, tells how avaikompaniey fly, in general, preparing mentally. There was a time when Egypt declared a state of emergency and people were evacuated long before the end of their holiday. Or even canceled already bought tours. In this case, yes, tourists demanded a refund. And get them, but not with travel agencies and insurers.
Often complain of problems with flight delays. Waiting for departure on a charter flight four o'clock - this is normal. Then it turns out that some of the flights that are claimed as direct refueling somewhere along the way. In fact, they are just saving on two planes: half the people sent to Antalya and then fly on to Egypt. As a result, instead of the four hours of flying six.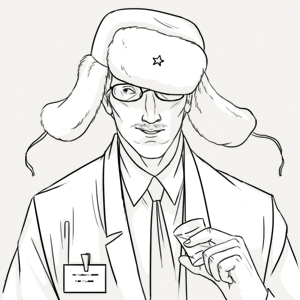 About Corporate tourism
Agencies are also engaged in corporate customers - large companies whose employees travel to other cities. They have head offices abroad and often work only by wire transfer. So they are looking for a supplier who arranges them a taxi, even with her wrap, and will provide all the accounting documents. In this segment, the biggest money spinning. The budget is usually one to two million rubles for two days removed 12 rooms of the hotel Corintia, all carry to the airport and the hotel. I laughed when people could not walk 500 meters from the Moscow railway station to the hotel and the company pays for it about 1 500 rubles to one side - it is a fixed transfer price. At the same time the cost of the event could be a million, and it can get for two. So that business travel is really possible to earn.
Increasingly, there are not just a conference with a flip chart and brand notebooks. People want razvlekalovku if foreigners - bears with vodka. No conference in St. Petersburg goes by without a gala dinner and vodka. As that my group was scheduled to ride a boat, which included a glass of champagne. Somewhere I took spirits, and when the boat came back, they were all nikakuschy.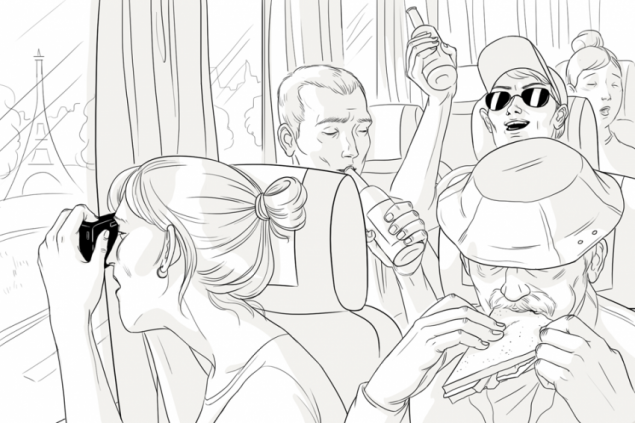 About Lastminute
People think that the closer to the departure date of the tour price will be lower, asking constantly monitor supply checked. In fact, a good manager must know what burns and what does not. If one week a trip to the Dominican Republic is 50 thousand, then two days the price may fall to 35, if the season is like the end. Can all of 8000 to fly to Turkey. This happens when tour operators have made an advance payment for airplanes and hotels are ready to go into the minus, but somehow discourage money.
Last minute vouchers can only act on a specific date. Tourists are sure that if they go to a company called "Last minute", then there will be less. Usually these companies do not even bother with monitoring and work due to his name. But information about these tours are freely available at all travel agencies.
Tourism management is necessary to work in the evenings and at three in the morning, because prices change constantly operators. It depends on how consumers react. If the operator sees on a certain date do not book, it reduces the price of tickets, and if he sees the demand, it can dramatically raise.
--img4--
On tours of Europe
There is a sub-species, as the bus tours through Europe. It is available to our tourists and really liked. Something like the whole of Europe for 15 thousand rubles. Contingent selected drinks there, people without imagination and money. The presence in each city is just two hours. If it is even three days in France, all the time you must be wound on the tour - perfume factories and so on. Moreover, typically no tours include food. On the way you stop in places that once again paid a commission sandwich will cost 10 euros, toilet - 2, a bottle of water - 5, and in the end you spend more thousand rubles just to eat. And another entrance to the museum for an additional fee. My friend spent so 65 thousand, although the tour was worth 15. For the money it was possible to relax in Paris alone.
--img5--
Employees of travel agencies
Most often, travel agencies are people who do like to travel. They have a nice bonus: they get all the offers of first and can grab cheap tickets. Small firms take people without experience and train them yourself. Large tour operators require experience of the year and usually specialize in the particular country.
Now in the tourism market, such competition that salespeople will not cheat deal price. Especially everything possible to see on the Internet. Of course, they work primarily on a percentage of sales, so it is more profitable to sell those tours that cost more initially. But tourists are not stupid and are coming to us with pre-formed idea of ​​the price.
I would not say that the travel agency is close communicate: it makes no sense, they are all direct competitors. But there is an Internet and print database of travel companies, indicating e-mail addresses and phone numbers, and when to sell some abandoned the tour, just do email-newsletter. Agencies rogue, of course, there are. There was a "World vouchers" they are constantly deceived tourists took the money but did not send people anywhere. They sued, but we have the same in the country is a long process. Apparently, when they have accumulated to your residence in London, and have closed. For the same travel agencies is based on the distribution of unscrupulous suppliers or travel agencies, asking them to inform tourists.
The fate of the package tours
It is believed that everything is moving to the complete disappearance of package tours and the people themselves will organize your holidays. But to fly to Thailand or other countries for a ticket to the sea is still cheaper and more convenient, especially for those who do not want too much strain.
Tour operators also say that they all goes well. In the same Czech tour costs 12 thousand rubles, for the price to find nothing. Many people who love to travel ourselves, taking bags and then moved around the country as they see fit. In Exotic countries, people usually travel alone - in principle, there is rarely sell package tours.
The very least I would like to do tourism within Russia. We have a poorly developed niche extreme tours: a bike ride through Europe, savage - in Asia, in the mountains - in Peru, not to Kamchatka, Vladivostok. But everything is complicated by the fact that go to the same Egypt in times cheaper than buying a ticket to Vladivostok. About Peru and equipment for bicycle travel, I generally keep quiet. And much depends not on us. Make low cost flights to Russia for our citizens, in my view, a direct duty of our government. We were loukoster "Avianova", but covered up, but sorry: my friends, for example, for a penny then flew to Kaliningrad. Now tickets cost so much that it is easier to fly for seven days in any pop country. To solve this question should be at the state level.
--img6--
Source:
www.the-village.ru