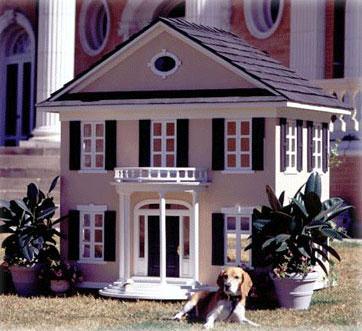 If you want to please your four-legged pet? Then turn your attention to a very unusual booth for dogs.
The main feature of this booth is that the facade can fully repeat the facade of your home or cottage, and it can be styled under the old mansion. Such mini-mansion is not only aesthetically pleasing, but also ensures maximum comfort for living - it is equipped with air conditioning, automatic lights and special upholstery. In addition, if desired, you can put it in a special dog furniture or automatic feeder and, of course, it is required to find a place to your friend's favorite toys.
Of course, you may find that your dog prefers to reside in your community, and while away the evening in your favorite chair. But if it is a completely separate and independent person, such housing will no doubt appreciate its worth.
The cost of this cottage ranges from 6 to 25 thousand dollars.