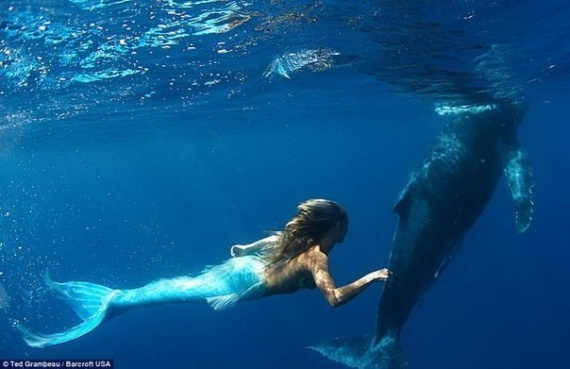 Hanna dreamed of becoming a mermaid almost from birth. According to her, the first time she thought about it at the age of three years. At nine she fashioned himself the first tail-fin of orange plastic. In 27 years, she thought about improvements and create two clothes hangers, duct tape and a wetsuit eccentric outfit.
Now she stands with her show in exotic places, and in a specially designed and trimmed suit. "I want to help people awaken their imagination, - says Hanna. - Mermaid - my credo, and it brings me much joy ».
Fraser toured with the show throughout Australia, and it is often invited to other countries. She swims under water with the whales, dolphins and sea lions cubs.