This place is no exaggeration to call the infernal - here in the crater of Ijen volcano on the island of Java, there is a large hot lake of sulfuric acid, on the banks of which the locals in inhumane conditions mined sulfur ...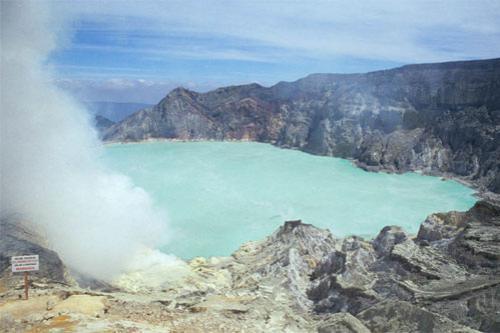 In the bowl of basalt gray walls located apple-green lake, which extend above the surface of sulfur plumes.
Its depth is not great - 212 meters ...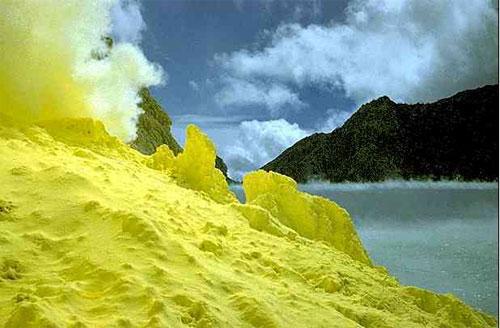 On the banks around black holes, reminiscent of an open mouths of monsters, cast gold rollers sulfur ...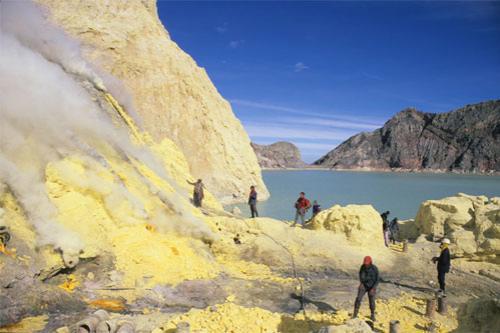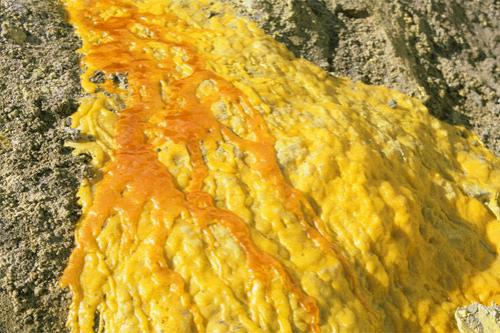 Similar openings exist in the bottom of the lake so that its temperature at the surface is 60 degrees, and a depth of - over 200 degrees Celsius ...