Concern Renault-Nissan announced
a joint venture with
Indian motorcycle manufacturer.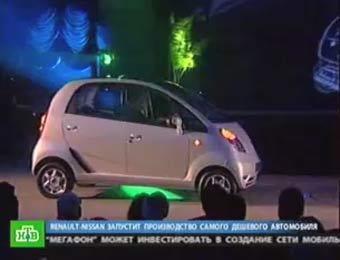 Company Bajaj, Renault and Nissan announced a joint venture to develop, manufacture and sale of the car at the price of $ 2.5 thousand. 50% stake in the joint venture will be owned by Bajaj Auto, Renault and Nissan will receive 25%. This is stated in a joint press release.
The model code-named ULC will be produced in Shakane, India (Maharashtra), on a specially built for this plant. Production capacity of the plant will initially be designed to produce 400 thousand. Cars a year. The car goes on sale in early 2011 in India (the primary market), and further - to other fast-growing markets of the world.
Budget car segment began to represent outstanding interest of producers, especially in the light of their implementation in India and China. In these countries, home to more than a third of the world population, so that customers will be enough.
Bajaj - a prominent Indian motorcycle manufacturer, whose technological discovery is planned to apply for the reduction of production costs. Each year, plans to produce 400 thousand cars.