After a few days before the presentation of convertible Schnitzer ACS1 Convertible, built on the basis of the BMW 1-Series is known tuning studio finalized its specialists presented a mini-car Mini Clubman.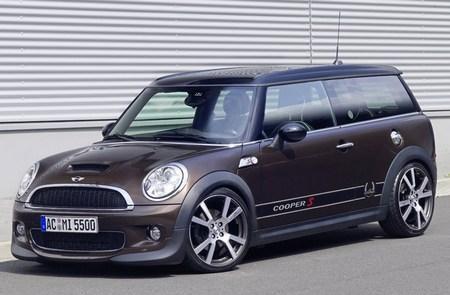 In order to provide an improved machine dynamics engineers have equipped the car a new set of springs, the modified front spoiler, side skirts and exclusive rear roof spoiler.
But the main secret is hidden in the hood of the vehicle, or, to be more precise, under the hood (although he modernized hood deserves special attention). In the depths of a small hidden Clubman engineers redesigned AC Schnitzer engine, whose power is now 226 hp and maximum torque - 285 Nm. Is not it worthy for this kid?