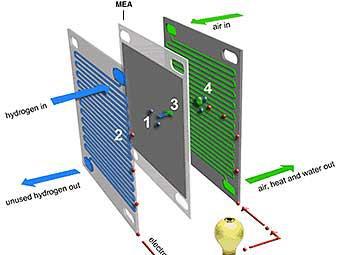 French researchers have developed a hydrogen fuel cell, which will serve as a backup power supply for mobile phones, reports AFP. For its size the device is comparable to a small cigarette lighter, and a hydrogen-filled tank.
According to the head of the company STMicroelectronics, has been developing hydrogen fuel cell in 2005, the device will be available in early 2010. Its value is not reported.
It is assumed that the hydrogen fuel cell will be part of a hybrid power system phone, in which the main role will play the classic battery. For its charge in the absence of electricity is planned to use hydrogen power supply capacity is enough for 3-5 cycles of recharging the battery.
Earlier it was reported that the plant in Dubna near Moscow in cooperation with the American company will produce hydrogen battery chargers own design. At the first stage in Dubna it was planned to produce annually about one million chargers based on hydrogen.