The users of the popular social network "Odnoklassniki.ru" distribute "Troy».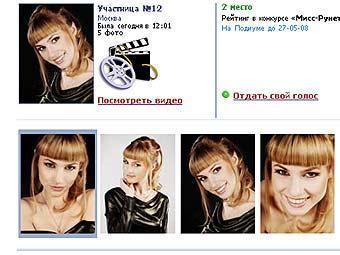 Users of social network "Odnoklassniki" underwent sending emails containing a link to a site visit which can infect your computer. About mailing lists, which began a little less than a week ago, said Thursday Virus monitoring service of "Doctor Web".
Newsletter made on behalf of different users. For example, the owner of the account in the "Classmates" can come to a letter from a certain Gloria Cherniavskaya request free vote for a photo contenders for the title of "Miss Runet." After the modified address, the user sees a picture contenders and reviews of people allegedly have voted for it. Then, when you click on the link "cast their votes", the user is prompted to download a video, while actually downloaded to a computer virus program - a file fire-codec5107.exe (Trojan.MulDrop.16008). Having downloaded, the Trojan places on the hard disk of the computer of the victim files notepad2.exe (BackDoor.Mbot), reebsd2.exe (Trojan.DnsChange) and salc2.exe (Trojan.DnsChange). Infection computer in order to use it for future mass mailings.
On Friday, May 16, was subjected to a similar attack other popular Russian social network - «Vkontakte.ru».
However, as the head of the department of development and research, "Doctor Web" Sergei Komarov, "in contrast to the recent outbreak on your network" Vkontakte.ru "spread here is slower and may focus on a specific audience».
"Odnoklassniki" - a social network that serves to find classmates and fellow students. The project was launched in early March 2006. The site is designed for search and correspondence with former classmates, classmates, co-workers and colleagues. In 2007, he entered the top ten popular Runet Award.