Employees of the Moscow department of the Federal Service
Bailiffs (FSSP) of Russia have found is in
wanted head of a financial pyramid "MMM" Sergey Mavrodi.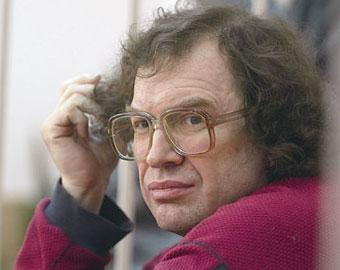 The presentation took place in the "Books Café" on Landscape Samotechnaya street. After graduation, Mavrodi has agreed to go along with the police officers in the interdistrict department FSSP.
Information about the ad founder "MMM" is wanted there in early April 2008. The FSSP said that more than 700 executive documents for the recovery from Mavrodi funds for the victims of depositors have been merged into a single enforcement.
In order to notify Mavrodi to initiate proceedings, bailiffs repeatedly visited the apartment businessman at the address specified in the writ, but never found him at home. After an appeal to the police revealed that he does not live at this address.
In April 2007, Mavrodi was sentenced to four and a half years in prison for fraud, but was released from custody because the whole time he has left in the chamber of the detention facility. The victims were found about ten and a half thousand people, although, according to experts, the number of defrauded investors of about 10 million.
In the mid-1990s, "MMM" offers more than a thousand percent of the income from their shares, but went bankrupt without returning the majority of depositors funds employed. It is estimated that Mavrodi and his brother Vyacheslav, who was sentenced in 2003 to five years in prison, managed to earn about 3 billion rubles.