The concept of the BMW 3-Series Concept is a project that demonstrates a possible future design direction of the Bavarians, features original and complex language of expression. Its author was a graduate of the University of Coventry Bendetto Bordone (Benedetto Bordone).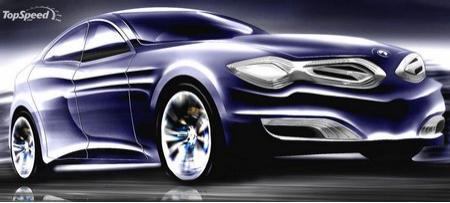 Created Bendetto futuristic Bordone the BMW 3-Series Concept was "designed to visualize the direction in which the BMW Design could go in the future in developing their basic models».
According to the author, the appearance of the car influenced athletic human form.
Design stresses typical for BMW softly pronounced performance and power, "highlights important for the front part of the brand," explains Benedetto.
Some of the details that characterize the design of the car were borrowed in contemporary architecture.