Everyone knows that the BMW brand is one of the favorites for tyuningerov from around the world. As an example, the recent announcement of the company will be called VQMotoring latest tuning package for the sedan BMW 3-series.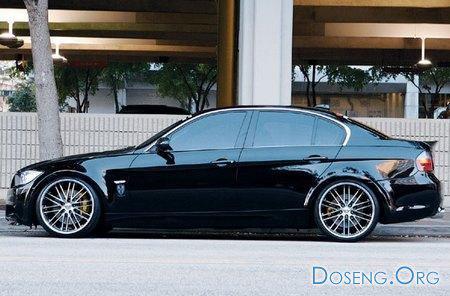 Equipped with a 3, 0 liter petrol engine, the car has received a set of body elements, making it visually larger (Widebody), door trunk from Seibon, 20-inch alloy wheels and an exclusive rear spoiler and a diffuser with an integrated exhaust system.
The standard suspension system has been improved through the use of sport springs from H & R. The car not only looks good but also has excellent dynamic characteristics, manifested through a filigree setting up electronic control unit - the power sedan increased to 350 hp, and now he is capable of speeds from 0 to 100 km / h in less than 5, 5 sec.