Presentation of the latest Saab Turbo X at the Frankfurt Motor Show was dedicated to the 30th anniversary of the first Saab car with turbo - Model 99 Turbo - and now the novelty has gone on sale in the United States. With its unique design and construction elements that distinguish the car from the rest of the range 9-3, based on which it is built, the characteristic feature of the model Turbo X is the new power unit, working together with all-wheel drive.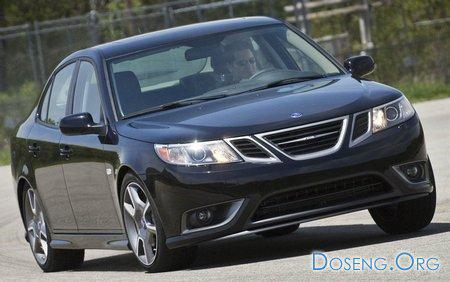 2, 8 liter turbocharged engine with 280 hp (295 lb / ft of torque) through a system of Saab XWD operates the four-wheel drive that allows the car to reach speeds from 0 to 100 km / h in just 5, 7 seconds and has a maximum speed of 250 km / h. These figures are standard for any powerful sedan or coupe, but the Saab offers more interior and class "luxury" and a gloss inherent in the model produced in limited quantities. Among other things, the car is available in a body SportCombi (wagon).
Model Turbo X, available only in black, will go on sale in 2008 in the amount of only 600 copies. The cost of the car is $ 42,510 for a version of the sedan and $ 43,310 for the modification of the wagon.