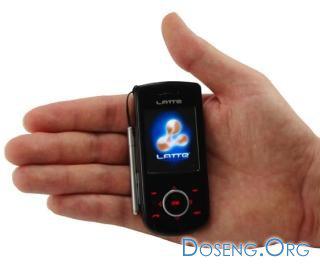 Sales in the US market appeared a miniature mobile phone Latte Neon 7, equipped with a 1 9-inch touch screen with a resolution of 172 x 220 pixels, 65,000 color shades.
The model is designed for use in GSM 850/1800/1900 and is equipped with a module Bluetooth, built-in camera with a resolution of 1, 3 megapixel and video recording, media player with support for MP3 and MPEG-4, as well as a built-in email client. Not forgotten, support WAP, hands-free mode, image editor, a scheduler and a few games.
The model is already available in a number of online stores at a price of $ 200. The set comes with a 2Gb, USB cable and two stylus. However, the phone, unfortunately, only works in the networks of US carriers AT & T and T-Mobile.