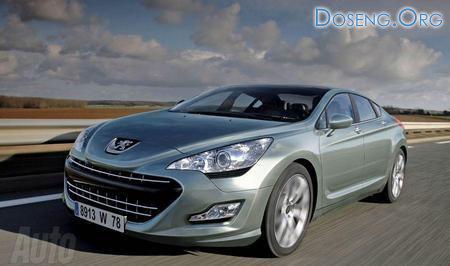 This fall at the Paris Motor Show, Peugeot will present a new 608 sedan coming to replace the model 607. The design of the car resembles the latest concepts of the company - 908 RC and 308 RC Z, and in the appearance of the car will be more sportiness and aggression.
Model 608 will be the same with the latest Citroen C5 platform. Powertrains will go to the car and from C5, and Peugeot have already announced that the new model will focus on the economy.
Developers offer customers improved 2, 0 and l 2 2 l four-cylinder diesel engines HDi, while Flagship embodiments will be equipped with 2 L of 7 V-shaped 6-cylinder gasoline engine. All units will be mated with either a six-speed "mechanics" or with an automatic transmission, the torque of which will be fed to the front wheels.
Sales of new items will start next year.