The company Peugeot showed its vision of the car of the future. At the exhibition mobile industry MWC 2017, held in Barcelona, was shown electrified unmanned concept car Instinct.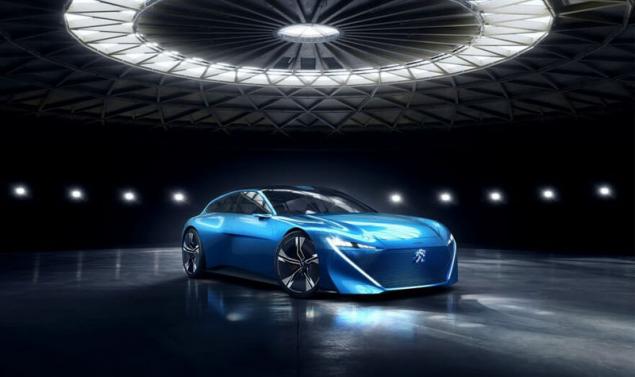 The company, a division of French giant PSA Group, I believe that a key component of the cars of the future will be autopilot. They have shown and Instinct. The system of Autonomous driving can work in two modes – "soft" and "hard". First, you can choose for a comfortable, leisurely travel, the second is more quick and applies if the driver is in a hurry.
The manufacturer emphasizes that the driver retains full control of the car. He could intercept him at any moment. This is especially important because the concept is rather massive and is equipped with a powerful hybrid 300-horsepower power plant with the possibility of charging from the network.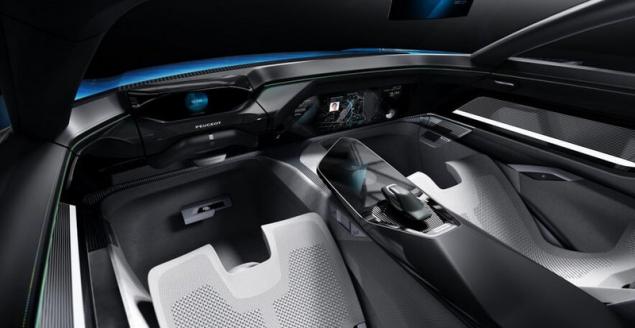 But Peugeot is not limited to a single autopilot. The onboard computer allows you to connect to a cloud service Artik Cloud Samsung. Through him the "brain" of the machine communicates with all devices of the driver and configures the operation of the car based on its preferences. Take into account driving style, but little things like the configuration seats and the dashboard, interior lighting, and even musical tastes.
The technology is developed in such a way that the vehicle meets the needs of the driver. For example, reading information from the smart watch, the autopilot can drive in the soft relaxing mode after a hard day or a strenuous workout in the gym. With access to calendar, weather and road conditions, the car will prompt you to hit the road early to get to the right time.
Externally, the Instinct looks aerodynamic and as efficient as possible. Placed inside a flexible digital instrument panel. In the mode of auto-pilot together with the steering wheel can be minimized. To control movement through the tablet resembling a small panel in the center.
The driver and passengers can control the car with voice service using the Chatbot has already been used for booking restaurants, hotels and online shopping. More details about Peugeot Instinct will be available on the sidelines of the Geneva motor show in March. published
P. S. And remember, only by changing their consumption — together we change the world! ©
Source: ecotechnica.com.ua/transport/2133-peugeot-pokazala-bespilotnyj-gibridnyj-kontsept-instinct.html