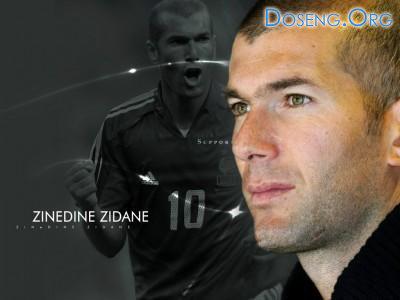 World football legend Zinedine Zidane, who became famous not only his career but also loud departure from it, does not want to rest on our laurels. Recently, in France, there was a presentation of exclusive limited collection of watches created by world champion and now IWC.
The collection includes 1000 models Zidane watches made with the highest craftsmanship IWC, known for its sporty and slightly vintage style. It is not clear whether there will be only one issue of hours of an experiment or a great player found his new calling. We know that from now on he becomes an ambassador of the brand IWC worldwide.
Presentation of the collection held in the Palais de Chaillot Paris (Palais de Chaillot), located opposite the illuminated Eiffel Tower. The event attracted great public attention. On a gorgeous party arranged by Swiss watchmaker IWC Schaffhausen, came to many celebrity guests, including you could see Eva Longoria with her husband, basketball player Tony Parker, who is the face of an advertising campaign IWC, and many others. Total event attended by at least 700 guests.
Congratulate star with the release of the line came to watch many famous players. The music of fashionable French DJ Martin Solveig dance world champions in 1998 Christophe Dugarry, Laurent Blanc, Biksent Lizarazu, Didier Deschamps, Bernard Lama, and others.
Zinedine Zidane ended his football career in 2006 at the World Championships in Germany. Then, during the match between Italy and France, Zidane as a result of verbal conflict hit the head football Materazzi in the chest, and then a red card. This act "surpassed" in popularity all the goals of the French striker and put an end to his participation in the championship, which, according to the plans of Zidane, and so had to be the last of his career.