In Germany, on Saturday, July 5, the first day of the Berlin branch of Madame Tussaud's one of the visitors have decapitated a wax figure of Adolf Hitler, reports DPA.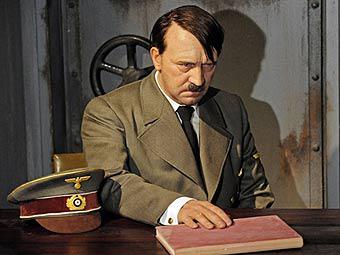 According to the agency, 41-year-old resident of the district Kreuzberg stepped over the fence to touch the figure of Hitler. Another visitor tried to pull him back to the fence, but the head of Hitler remained in the hands of the offender. Reportedly, the man was immediately arrested by the police.
Hitler in Berlin Tussauds museum shows in an environment reminiscent of the bunker where he committed suicide in 1945. According to the management of the museum, the decision to place the Nazi leader in the overall exposure was made after several surveys conducted among local residents.
Total exposure in the open on Saturday the museum is 75 Tussauds Waxworks. However, unlike other exhibits, in relation to the figure of Hitler introduced strict rules - it can neither touch nor take pictures.