In May of this year in automotive circles began to circulate rumors that Mercedes engineers are working to create a special version of the sport coupe SLR. Last week, the correspondents of Auto Motor Und Sport revealed the details about this exclusive modification.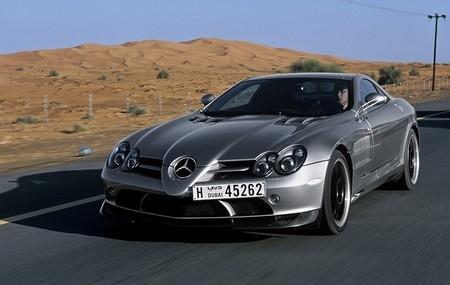 It is known that the production of the car will be dated to the end of the life cycle of the current generation of models SLR, but only came to light only 75 copies of the car.
A special version of the SLR (Limited Edition) is 200 kg lighter than its predecessor and will develop a much greater capacity. Coupe can develop the speed from 0 to 300 km / h in just 6 seconds and its top speed of 350 km / h.
Cost exclusive version of Mercedes SLR will be around 450,000 euros ($ 712,605). The official debut of new items will be held on 30 July.