In 1955 there was a sensation Mille Miglia Mercedes MB 300 SLR Stirling Moss with the crew - Denis Jenkinson, leaving no chance of competitors by a wide margin won first place.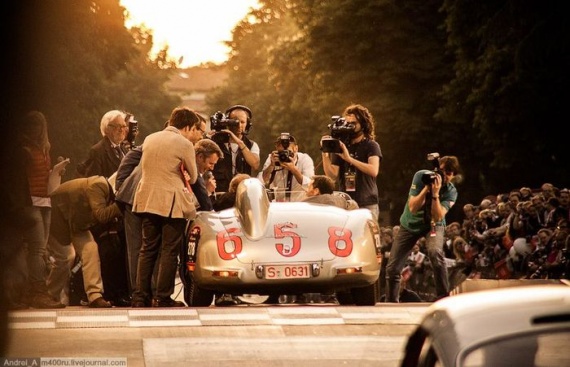 02. Its engine developed capacity of up to 296 hp and a top speed of measurement showed 284 km / h.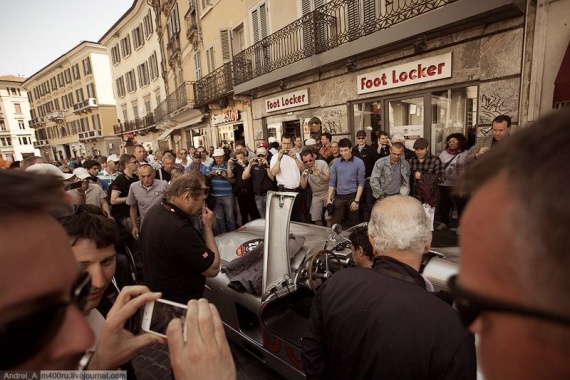 03. On the road, this model Mille broke the record for average speed, which amounted to 157, 650 km / h.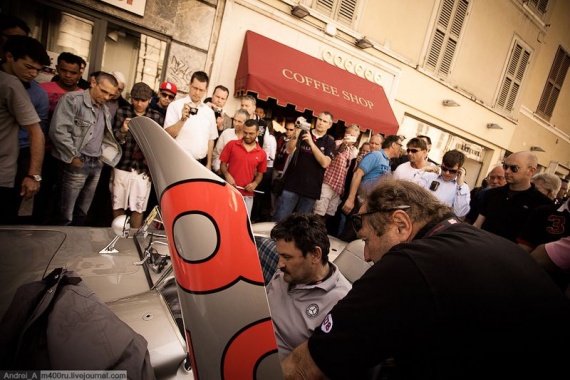 04. And another innovation was made in the race: the first time the pilot and navigator were previously made description of all the features of the tracks on "roll card" written on a scroll 5 meters long and placed on rollers in a box. Thus the appearance of the road navigational maps also proved historically associated with the brand Mercedes.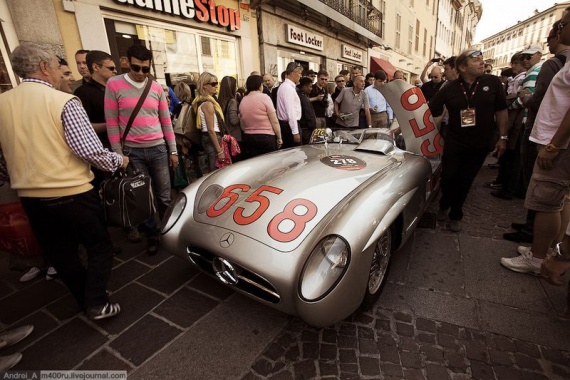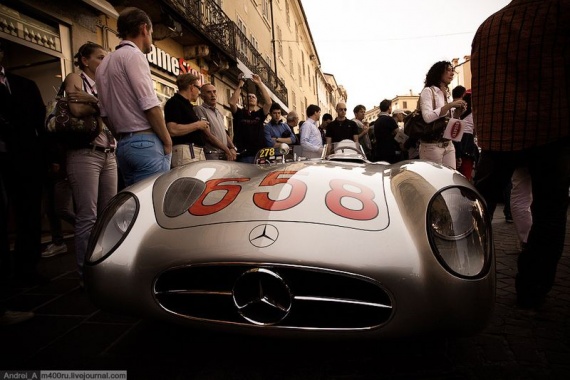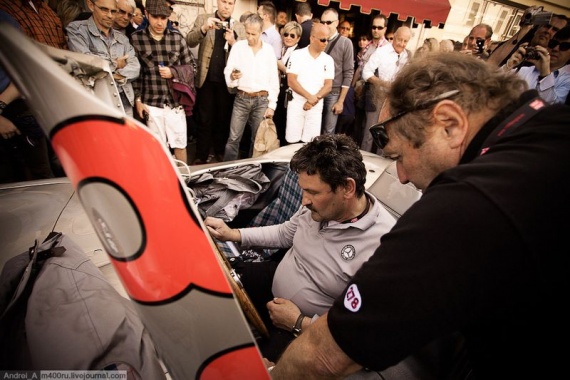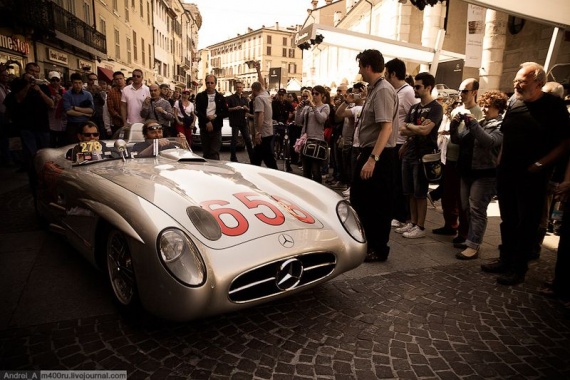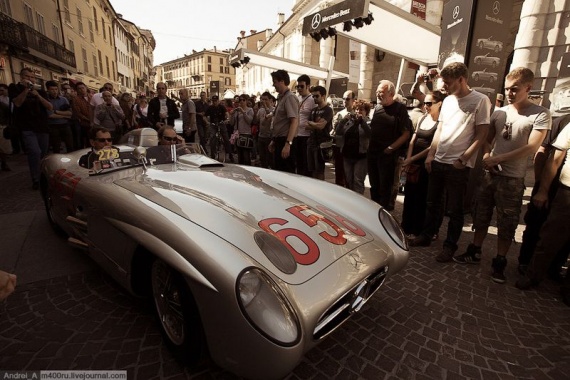 08. Sterling Moss 2012 Mille revealed the truth on another legendary car Jaguar C-Type (1952)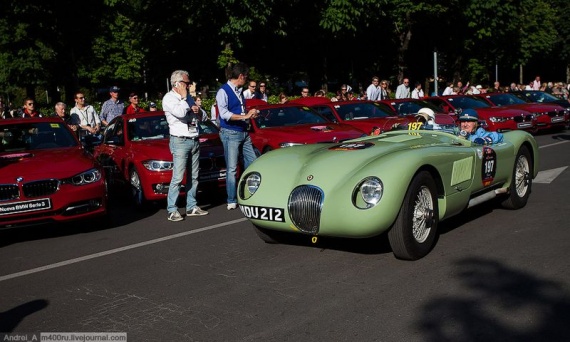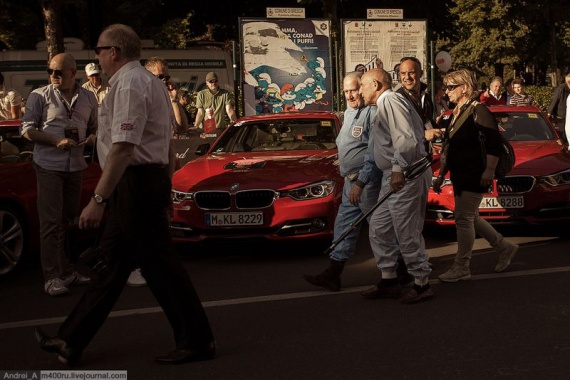 10. This year, Mercedes MB 300 SLR went Jochen Mass (Jochen Mas) - German race car driver, a member of World Cup racing in Formula-1.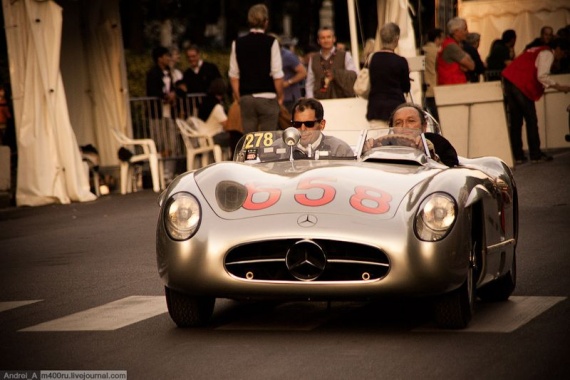 11. Jochen in this race played for the team Mercedes and certainly was the most popular driver in the race.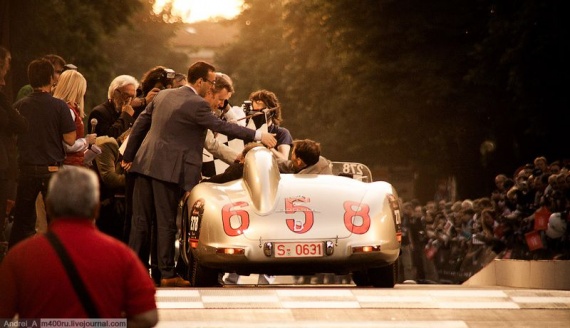 Source: m400ru.livejournal.com