Phone Samsung Soul appeared on the shelves recently, and Chinese manufacturers are already offering its own version of "mental" apparatus.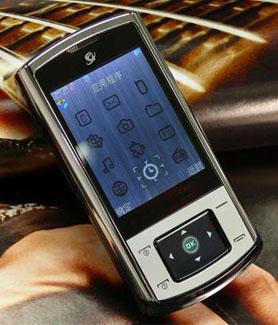 Chinese version of the Samsung Soul U900 was partially similar name Jinpeng U900. Also, as in the case with the Chinese mix of XPERIA X1 and the TyTN II, this unit observed a creative approach to cloning, which can not but rejoice. Externally, the phone resemble the original, but the functionality is different. First Jinpeng U900 is equipped with two slots for SIM-cards and supports Dual-SIM, and secondly, it contains two independent modules Bluetooth. Resolution 2, 6-inch touch screen is 320x240 pixels, and there is a relatively modest one, 3-megapixel camera.
Interestingly, the lower the interactive display is also touch and can be used for handwriting recognition, and FM-receiver can work without headphones.