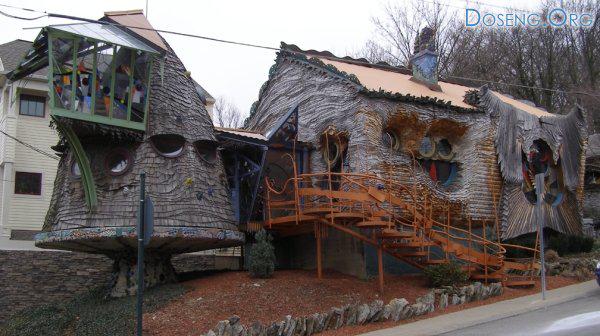 10. Mushroom House (Mushroom / Tree house)
The honorable tenth place is the house like a fungus. He designed and built a professor at the University of Cincinnati (Ohio, USA), architect Terry Brown (Terry Brown). In 2006 the house was put up for sale for $ 400, 000.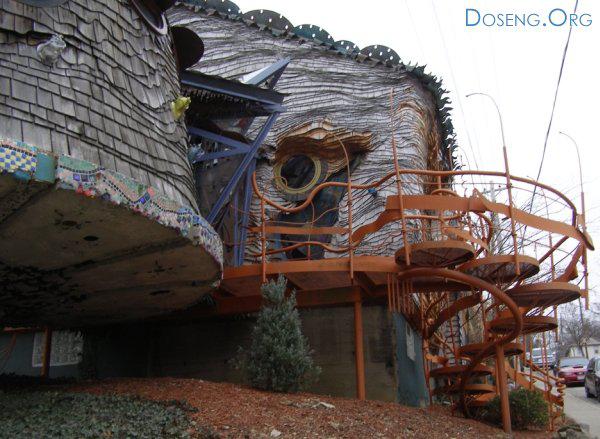 9. Golden Pyramid (Golden Pyramid House)
"Golden Pyramid" built somewhere in Illinois, USA. The building is used as a hotel.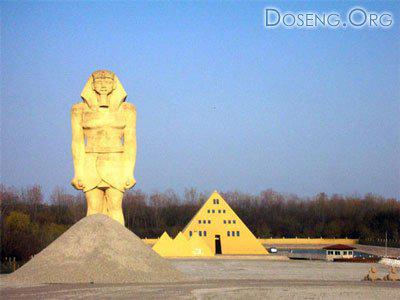 8. Museum, Ripley's Believe It Or Not
The building of the museum Ripley's Believe It Or Not in Branson, Missouri, United States. The first impression that the museum is not one survived the earthquake.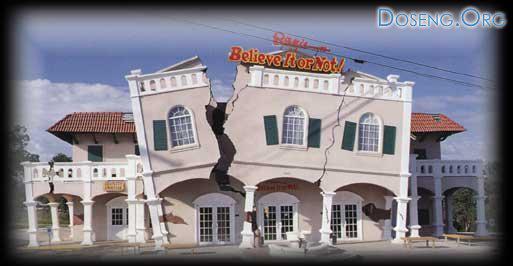 7. Steel House (Steel House)
Artist Robert Bruno (Robert Bruno) decided to create a steel sculpture, and turned the whole house. Located in Texas.