Art can be very different. And muse, too, are different. For some it zagadochno- beautiful, elegant woman, but for someone tasty, thin elegant ... a piece of meat.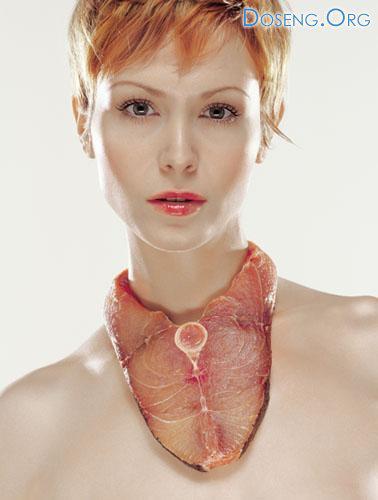 The beauty of women, combined with the beauty of the fish and meat sung photographer Alex Luke in his project "Food and Beauty» (Food & Beauty).
Canadian, Czech origin, Joan Sterbak inspired dress made of meat, and project designers have come up with Psycho Girlfriend instructions for creating short meat that you can do it yourself and give your best friend.