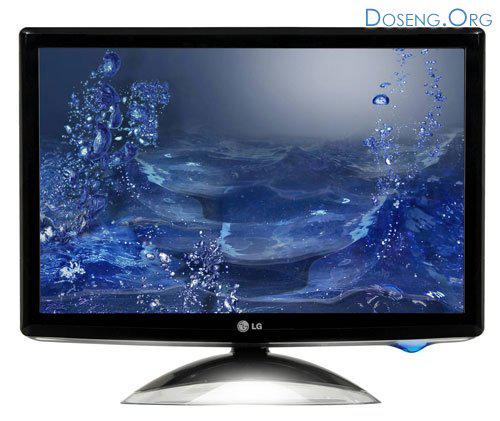 LG Electronics has recently pleased consumers demanding the release of the news monitor premium - W2284F with a dynamic contrast ratio of 30,000: 1.
The sleek glossy casing, transparent stand with soft lighting, as well as an unusual power button as a drop - obvious advantages trends that did not go unnoticed and dignity were estimated award iF Product Design 2008. The technology of LG Digital Fine Contrast (DFC) allows to increase the dynamic component of the contrast up to 30,000: 1, which is the highest at this time. Function 4: 3 in Wide allows you to display a picture of the standard format on a widescreen 16: 9 screen without distortion.
Function Photo Effect useful fans streaming video or slide show. With its help, you can use one of the four visual effects: Natural, Gaussian Blur, Sepia, Monochrome. Along with the multimedia functions monitor boasts a processor to improve image quality LG FLATRON f engine. The emergence of new products on the Russian market is expected in mid-September for an estimated retail price of $ 420.
Source:
www.3dnews.ru