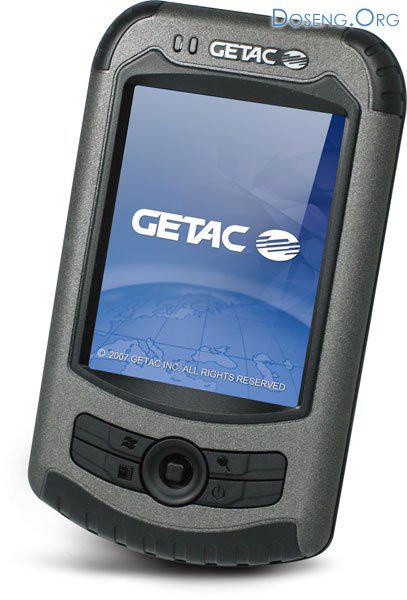 Company "Spring" recently announced sales of handheld PS535E, one of the latest innovations family rugged mobile devices Getac.
The first samples of the protected Pocket PC Getac PS535E were demonstrated at CeBit in March of this year, but has only recently become available to order. PDA Getac PS535E intended for use as a handheld computer and a mobile terminal wireless networks, and to meet the challenges of GPS-navigation. The powerful battery with 8-hour resource provides job during the day. The model is implemented technology for sharper images in direct sunlight for prolonged use under conditions of intense brightness.
PS535 handheld computer designed to work in harsh and standard IP-54 (protection against dust and moisture) and MIL-STD 810F, certified for resistance to temperature, humidity, shock and vibration, can withstand up to 2000 falls from a height of 0, 5 meters. Operating temperature range is from -20 to 60 degrees Celsius.
Main characteristics PS535E:
• Processor Samsung S3C2440A (400 MHz);
• 64 MB of memory;
• Touch screen with a diagonal 3, 5 & quot; QVGA;
• The built-in flash memory - 2 GB NAND;
• Wi-Fi and Bluetooth 2;
• OS Microsoft Windows Mobile 5.0 (Premium Edition).