Modern travel agencies offer numerous tours of gold rush road, today we are with a certain comfort can go by miners, but how it was in fact, we can learn only from books.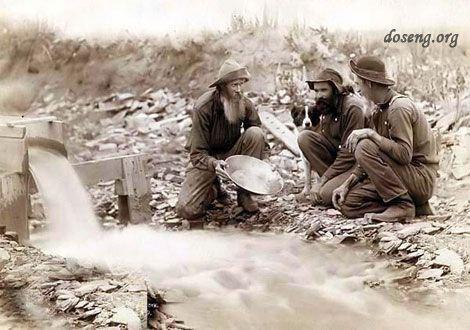 The search for gold go hand in hand with poaching. Find a wealth yet to be, and I'm hungry now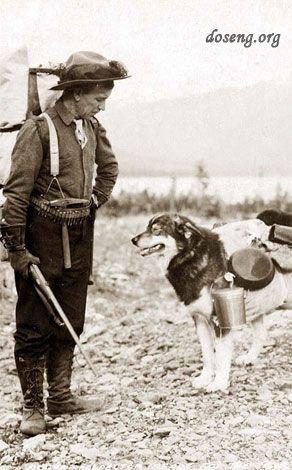 In the period of 1900-1930 years of the abandoned mines of traveling "seekers" who rummage dumps rocks in search of gold. Each of them had a dog that guarded his master and transferred to the Statement of the ammunition.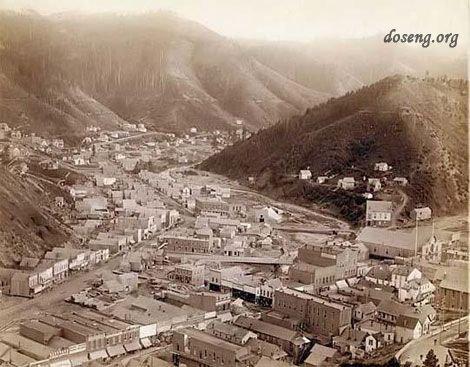 Deadwood (Deadwood) in 1888. It will take a quarter of a century, and it will turn into one of the many ghost towns.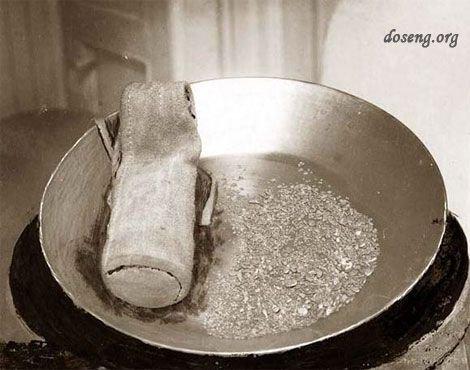 The washed gold. 1916.