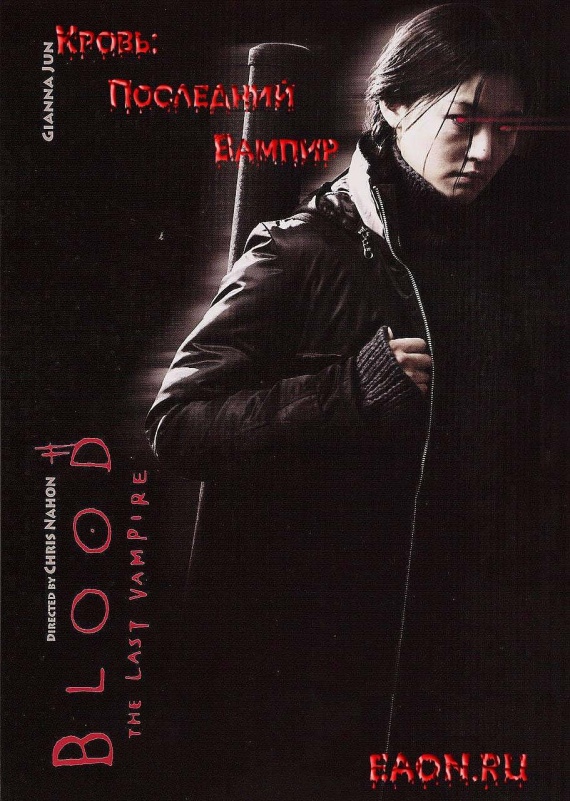 Blood: The Last Vampire [2009]
Blood: The Last Vampire
Rasuto buraddo
Last Blood
Production: Japan, France, Argentina
Genre: action movie, horror, thriller
Type: a feature film, 91 min.
Director: Chris Nahon
Cast:
* Jeanne Chung
* Allison Miller and other
Description:
In the 16th century, a brutal war Onin turn Japan into a vast hunting grounds. Taking human form, the demons were settled among the people, praying for the bloodshed. Fearless samurai named Kiyomasa rose from the heart of evil and became the most revered hunter of demons, as suddenly was brutally murdered by the most senior and insidious of all the demons: Onigen. Centuries passed. The power of darkness continued. And then, there was a mysterious hunter. Teaming up with a dark community, known as the Council, she went on a journey to meet his worst enemy ... Onigen.